Our 25th "Follow them Friday" features Sarah's Kitchen

blogging in English.
When did you start blogging?
I started blogging on the 21st February 2014.
That was the day I decided to start blogging about my food. I don't know why but I just felt like it was time to do so. I must say I still enjoy it every single day!
How did you decide on the name of your blog?
I actually never really thought about a name. My friends and family always said "Sarah's Kitchen" when I made things. I liked it and so that was the name for my blog. I don't regret my choice but I know it's not that original. Oh and the 'little' in between? That's because 'Sarah's Kitchen' exists multiple times and my kitchen is in fact very 'little'. But I always shorten it to Sarah's Kitchen.
What was the title of your first ever blog post?
Haha another original thing… My first post was called "Welcome". I know…
Do you prefer eating in or eating out?
I like both. I can really enjoy watching a movie with my boyfriend and some delicious french fries to go with it. But I like to eat out with friends or family as well. I love cozy restaurants but I do like the fancy and modern ones too!
What is your favourite dish to share?
My Brownies! My family never asks to make them, they just expect me to. I hardly have any left.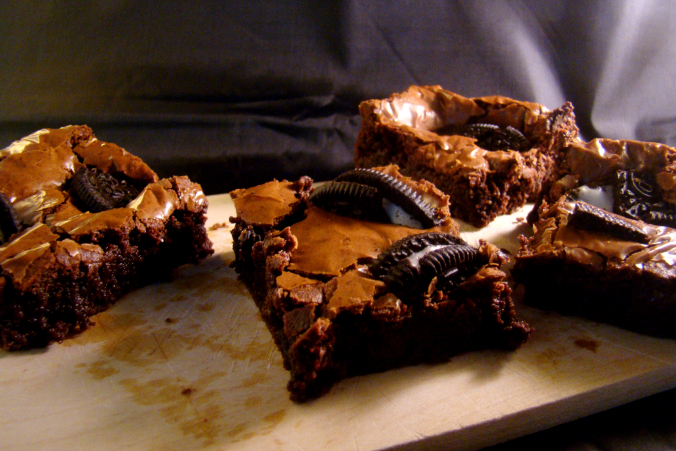 What is your favourite comfort food?
French fries! Without a doubt!
What is your favourite dessert?
This really is a though question since I'm a real sweet tooth. If I really had to pick one, it would be crème brûlée.
How do you like your eggs in the morning?
I prefer scrambled.
Was there a particular dish that got you into cooking?
Oh yes! Cupcakes! Cupcakes started it all. (I even wrote a post about it 🙂 )
What has been your biggest recipe failure?
I guess that would be my bread ('Roggeverdommeke'). Not that it wasn't tasty. In fact it really really was a delicious bread! But it looked like crap. The colour of the bread was almost exactly the same as the dough. And that's not what it was supposed to look like. But it did taste like a 'Roggeverdommeke'!
What are the three things you always have in your freezer?
Ice cream, pizza and some one-pan-dishes. Oh so healthy…
How do you spend your time when you're not blogging?
At school. No seriously. I am now in my final year of College and it's so busy. But I don't mind! I know that that's the only way to learn and I know I'll be ready for the 'real world' when I graduate. But I even think about blogging at school.
Who are your favourite food bloggers?
The food bloggers I follow (who aren't on Brussels Food Friends) are mostly English bloggers. They're from America, the UK, Australia, … Jhuls at The Not So Creative Cook and Michelle at Giraffes Can Bake are two of my absolute favourites! These ladies know how to make my mouth water…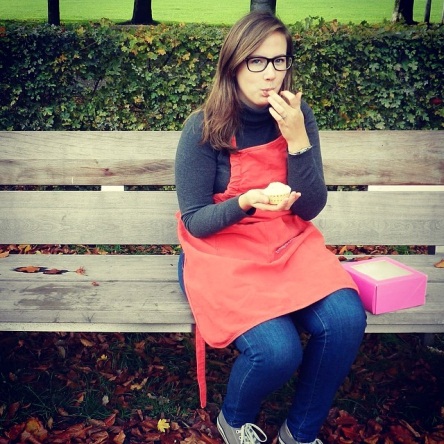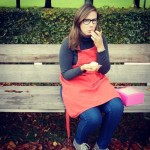 Share the LOVE & remember to follow Sarah on:
FACEBOOK, TWITTER, INSTAGRAM or follow the BLOG