Brussels Food Friends
are very excited to announce that our fourth event will be an afternoon of food and fun, taking place at SMETS S Bar on Saturday 28th March 2015 => #BxlFF4 => where food bloggers will learn the art of food styling for their blog / instagram photo and will have the chance to "
Find your style
"
The goal of #BxlFF is to allow fellow food bloggers in and around Belgium to finally meet up with each other, share experiences, network, find recipe/food swap & restaurant buddies… but more importantly – meet the person behind that interesting twitter/blog persona!
We are equally excited about partnering with SMETS – a large boutique experience featuring well known international fashion designers with a restaurant (Bowery) & Wine bar (S Bar)
Meet our Food Styling workshop presenter: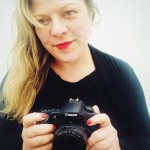 Iris Debremaeker
word lover, light chaser, chocolate addict.
Iris writes and photographs stories on her favourite subject: food. In 2010 she found her passion in food photography and started a food blog together with her sister. The blog was noticed by a publishing house and they made two cookbooks together. She now has her own blog 'Swonderful' where she writes about travel, food and photography.
Iris also blogs for Jamie Oliver Magazine NL and works as a freelance photographer and writer for food and lifestyle websites. She is hooked on Instagram and Pinterest.
Her friends know she likes picnics, sushi and wine and is always on the look out for the perfect chocolate cake recipe. Follow her on Instagram
Date: Saturday 28th March 2015
Timings: 14h00-17h30
Venue: S BAR
Ticket price: 20€ for bloggers*
For sponsorship opportunities, please contact us directly.
Tickets will not be sold on the day but can be purchased online now!
What you can expect for an afternoon of meet-n-greet with other food bloggers:
90min Food Styling Workshop for Instagram & your blog with Iris Debremaeker
Professional food plating demonstration with Chef Maxime Maziers
Tea Time treats
And return home with a FABULOUS goodie bag
PLUS more to be announced soon!
Any questions? Send us an email at brusselsfoodfriends@gmail.com
If you want to read about our first event at The Hotel in March 2014 (click here) or our second event at Hotel Bloom in June (click here) or our third event at Maasmechelen (click here). Or you can even watch the video of our 2nd event here
* Please note that this event is only open to bloggers *