Open Kitchen #35 is a food performance
April 17, 2015 @ 7:00 pm

-

10:00 pm

€35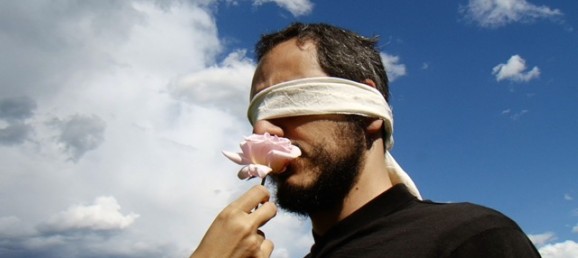 We have me Irene Pacini recently. She is passionate about vegan food, but also a piano teacher and she organise art performances. We are proud to collaborate with her on Open Kitchen no 35. It is going to be a little bit different compared with other Open Kitchens. Less number of guests up to a maximum of 12. Less spontaneous more kind of guided dinner experience composed of different phases.
In this performance dinner that will take place on Friday 17 April Irene wants to create a situation outside from the real world, but using the most primary act of the existence: eating.Displacing the experience in a unusual context, the aim is to give to the participants  a way to reflect about their relation with food, questioning the role of their body  in this daily act that, too frequently, become a taking for granted "activity".
All senses are involved when we eat. But what happens when you are deprived by one of them? Discover new sensations and a different approach to food by participating to this experimental dinner which merges food and art. Trust us. We will activate your senses to find forgotten memories linked to the primitive relations between food and play, appetite and sensuality, touch and smell.
Interested? Curious to try? Book your ticket here