Open Kitchen are Pop Up dinner: Stovetrotters
April 16, 2016 @ 8:00 pm

-

11:00 pm

€45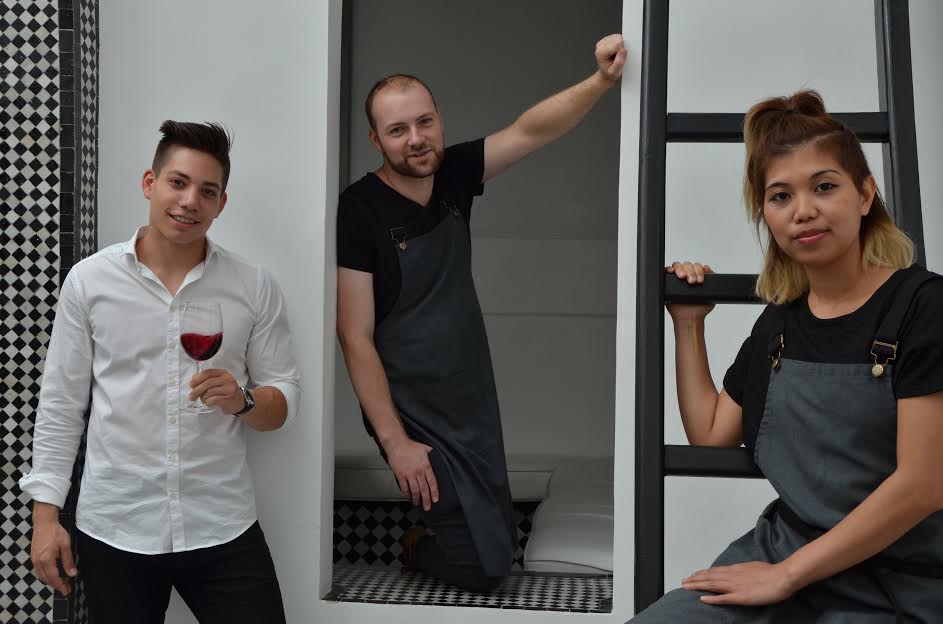 Celebrate the Art of Dining: A collaboration between Open Kitchen , 4041 Space, and Here&Now in order to produce a one night dining experience that will last longer than what you expect. 
Open Kitchen are Pop Up dinner events happening each time in a different venue. We have been running non-stop in Brussels (almost 🙂 since 2011. This time it will happen in a marvelous spatial location in Ravenstein Gallery.
For this occassion we are inviting Stovetrotters: 
Three hospitality professionals who love risky challenges, travel, food and wine. They like to host pop-up events, caterings, and culinary residencies worldwide, so far they've been in Canada, Australia, Morocco, Japan, and now France and Belgium are being added to the list. They have upcoming dates in Sri Lanka and San Francisco, so they are really doing this thing global. People should come expecting local Belgian ingredients prepared in new and interesting ways, trying to make the seemingly ordinary into the innovative and exciting. They have all worked in the highest echelons of global fine dining, and now bring their experience with them everywhere they travel, making memorable nights wherever they might land.
Includes: 3 dishes + dessert + 2 glass of wine + 1 soft drink
Be ready to expect some surprises !