At Brussels Food Friends HQ, we love winning stuff and we wanted to spread that joy along to the people who come to our BxlFF events…
For our first event Luster gave us some of their fantastic books… Greg was our first winner when his business card was pulled randomly out of the bowl.  Jess and her 'most popular picture' won too!  After the first event we had a prize for the best recap post and another for the best recipe using the ingredients in the goodie bag. Eva and Linn were our winners!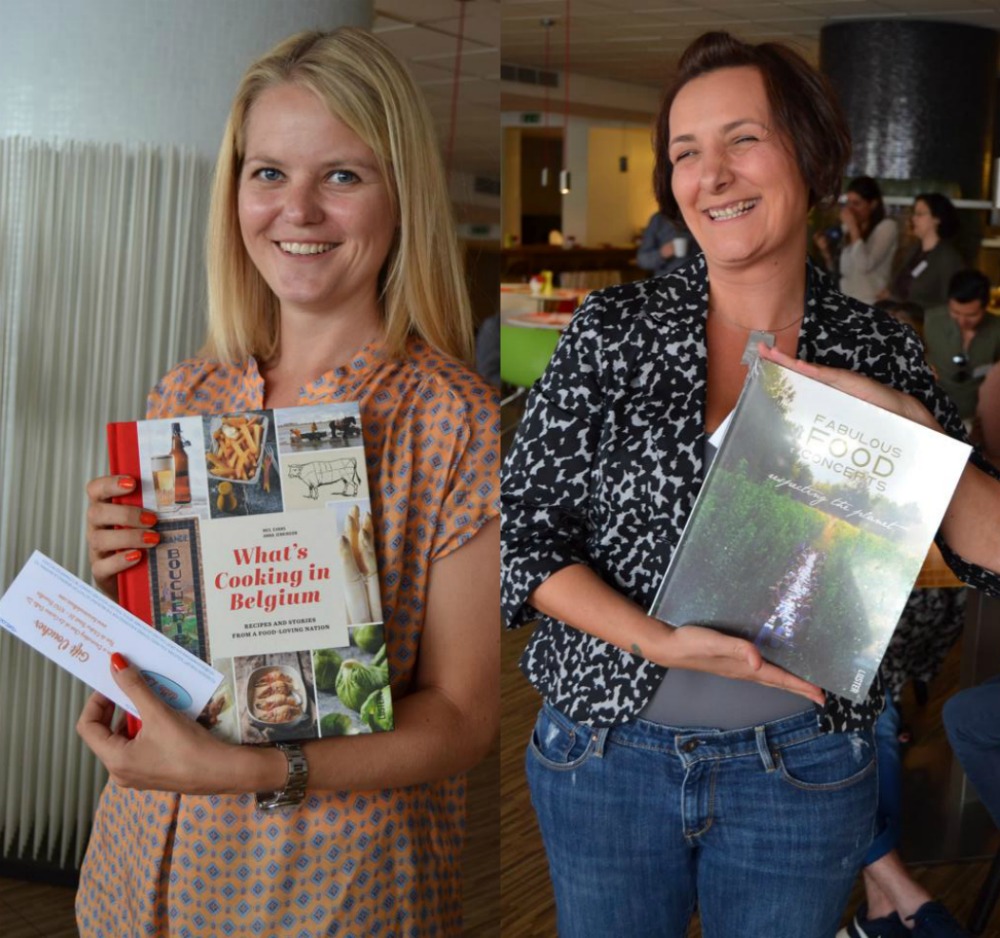 For our second event, not only did Luster provide some more of their wonderful books but La Cucina Delle Zie gave us vouchers to their wonderful cooking classes for us to give away.  Linn won another prize (lucky lady) as well as; Ananda, Iris, Salima and Lisa-Marie.

Now it's your turn…  if you came to our second event you have two more chances to win!  
a)  Write a blog post about our event at Hotel Bloom – there are so many things you can write about: the talk from Miss Foodwise, the waffles, the cake, Arianna's jam, meeting other bloggers… you can write about anything you like.
b)  Write a blog post with a recipe that you have put together using the items in your goodie bag.
The deadline for these posts is Thursday 31st July – so you still have lots of time to enter.  Once you've written your post, please link it in the comments below and we will enter you into the prize draw.  Then on 1st August, we'll announce the winners!
A huge thank you to Luster and La Cucina Delle Zie for the books and vouchers!