Our

 60th "Follow them Friday" features one of our favourite suppliers – Elfya from Vroom Vroom Coffee. We had the pleasure of working with Vroom Vroom Coffee at our 3rd #BxlFF event where we started off the day with coffee's and pastries from the food truck before heading off to MMV!

When did you start your business?
April 2014
How did you decide on the name of your business?
I wanted something cute that would make people smile and remind them of that nice cup of coffee when we drive by.  I think it worked 😉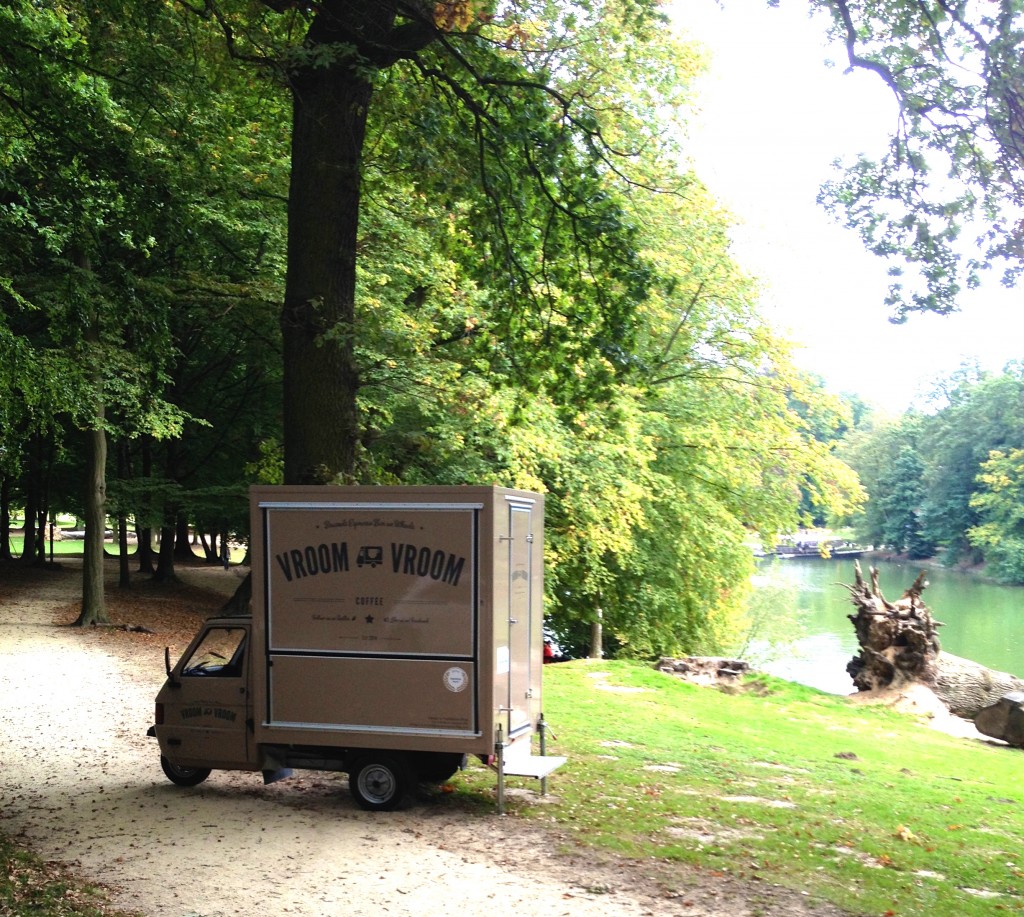 Tell us more about your business:
Being Belgian, having lived and worked as an interior designer in NYC for over 15 years, I needed to quench my thirst and desire for good coffee on the go. Considering all the cute little neighborhoods in Brussels that have so much foot traffic but no coffee carts as seen in other big cities, I saw a problem to be solved and thus started our first coffee truck.
How have you been a part of the BxlFF world?
Yes I was and loved it!!! We were so happy to be part of one of the BxlFF get togethers where we offered coffee to the participants! What a nice crowd!!! Super vibe and happy to see things moving in Brussels!
Do you prefer eating in or eating out?
Both. I love trying new places.
What is your favourite dish to share?
Those little appetizers that you get with your drink at La Piola on Rue du Page. "Sometimes' I also like to share their Tiramisu!   Depends on who I am sharing with – ha ha
What is your favourite comfort food?
Any food prepared by my boyfriend. Vegan burritos at Chipotle in NYC. Vegan sushi at Makisu. Vegan burgers at Manhattan Burgers. Persian breakfast prepared by my Persian mom Firouzeh. Mmmmm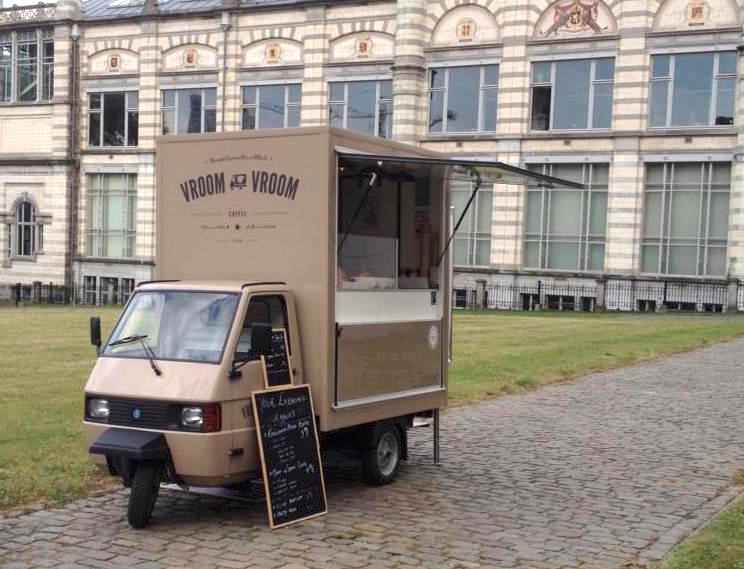 What is your favourite dessert?
Tiramisu from La Piola
How do you like your eggs in the morning?
Poached with Hollandaise sauce. Unfortunately I always mess up on the eggs. What is the trick to doing this right?
Was there a particular dish that got you into cooking?
Anything Persian
What is your earliest food memory?
Green beans in onion sauce with roasted potatos prepared by my granny.
What are the three things you always have in your freezer?
Garlic, spinach, peas
How do you spend your time when you're not running your business?
I create interiors….my other passion (www.homerefiner.com). I love having dinners with friends and organize BBQ's in our garden. And of course I love, love, love to travel and take pictures of everything pretty.
Who are your favourite food bloggers?
whyiamnotskinny.wordpress.com
www.smarksthespots.com
www.rausmat.com
www.swonderfulnotebook.blogspot.be
https://www.finedininglovers.com
http://ohmyveggies.com
http://ohsheglows.com
http://cookieandkate.com
Who are your favourite non-food bloggers?
desiretoinspire.net
http://www.designsponge.com
http://www.centsationalgirl.com
http://www.oldbrandnew.com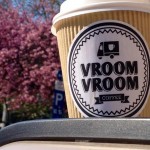 Share the LOVE & remember to follow Vroom Vroom Coffee on:
TWITTER , FACEBOOK, INSTAGRAM or follow their site