Our 41st "Follow them Friday" features Eric Platteau of Le Blog d'un Schaerbeekois motivé 

blogging in French.
When did you start blogging?
In September 2010 as a result of a chat with some neighbors.
Actually, I had created a committee for the street where I lived in Schaerbeek and during the first meeting someone said we should share our best addresses in Schaerbeek on the net. I have immediately replied "but you are crazy, that would take far too much time and efforts to do so" and 5 years later, am still doing it…
The main idea behing this blog is also to demonstrate that there is plenty of things to do in Schaerbeek, nice places to eat, etc. A commune that has not always been associated with a positive image.
How did you decide on the name of your blog?
The name is "Le Blog d'un Schaerbeekois motivé" and the url is my name. The name says who I am: a highly motived guy from Schaerbeek… a bit like a local super hero… but am exaggerating now…
What was the title of your first ever blog post?
"Drink of the street committee" to pay tribute to the origin of the idea and also to already indicate that I was going to talk a lot about drink & food!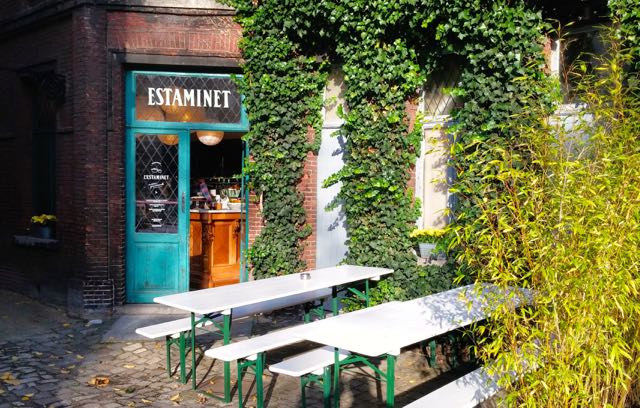 Do you prefer eating in or eating out?
I like both depending on my mood. Off course for the blog, I try many places in Schaerbeek so I have this double challenge of testing, discovering places to eat out and at the same time convincing all my friends that if they want to eat out with me in Brussels, it must be in Schaerbeek…
What is your favourite dish to share?
"Pain de viande à la bruxelloise". I cook it myself . It is meatloaf with apples, orval cheese, etc with a salad, some nice potatoes and a bottle of Cotes du Rhône: nobody can resist!
What is your favourite comfort food?
Roasted chicken with estragon sauce. Delicious!
What is your favourite dessert?
Anything with Belgian chocolate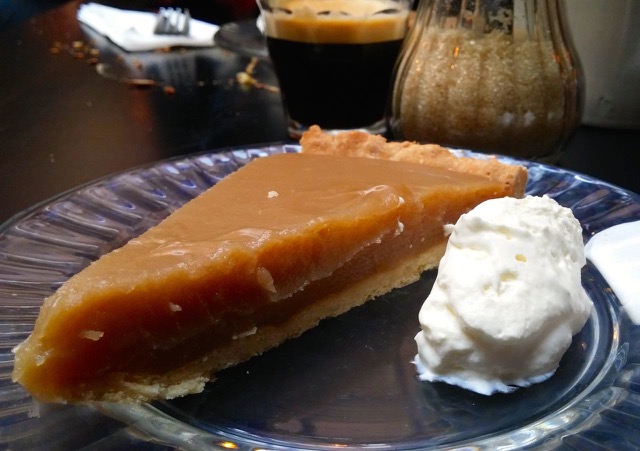 How do you like your eggs in the morning?
fried
Was there a particular dish that got you into cooking?
Yes the Sachertorte, this typical Austrian chocolate cake with some apricot jam inside. An ex-specialty of mine that I have cooked since I was 16.
What has been your biggest recipe failure?
The list is too long to detail it here. A shame.
What is your earliest food memory?
Must be linked to Belgian chocolate. Am addicted to it. But I was very lucky as my grand-parents were really burgundies, bon vivants so we had memorable family dinners.
What are the three things you always have in your fridge?
Raw milk salted butter, mayonnaise, eggs
How do you spend your time when you're not blogging?
Reading comics , sport, family & friends and my commune of Schaeerbeek.
Who are your favourite food bloggers?
http://www.brusselskitchen.com/
Who are your favourite non-food bloggers?
The blog of the chief editor of TéléBruxelles: Fabrice Grosfilley: http://ruedelaloi.blogspot.be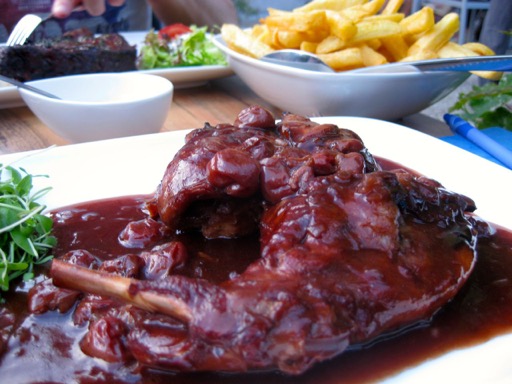 Share the LOVE & remember to follow Eric on:
TWITTER or follow the BLOG