Our

52nd "Follow them Friday" features Hot Cuisine De Pierre who

blogs in Dutch.

When did you start blogging?

I started blogging way back in 2007 on my Erasmus trip to Italy. 4 years later my blog transformed in a food blog because I started to cook more and more and I was looking for a way to share my experiences.

How did you decide on the name of your blog?

I was sitting in a bar in Ghent with a friend. The bar is called Hot Club de Gand. We were joking about Hot Club de Pierre and suddenly we found Hot Cuisine de Pierre. The "hot" is not because it's spicy, but more because it's a bit different, a bit more euhm, how do I say, just yeah not like the others.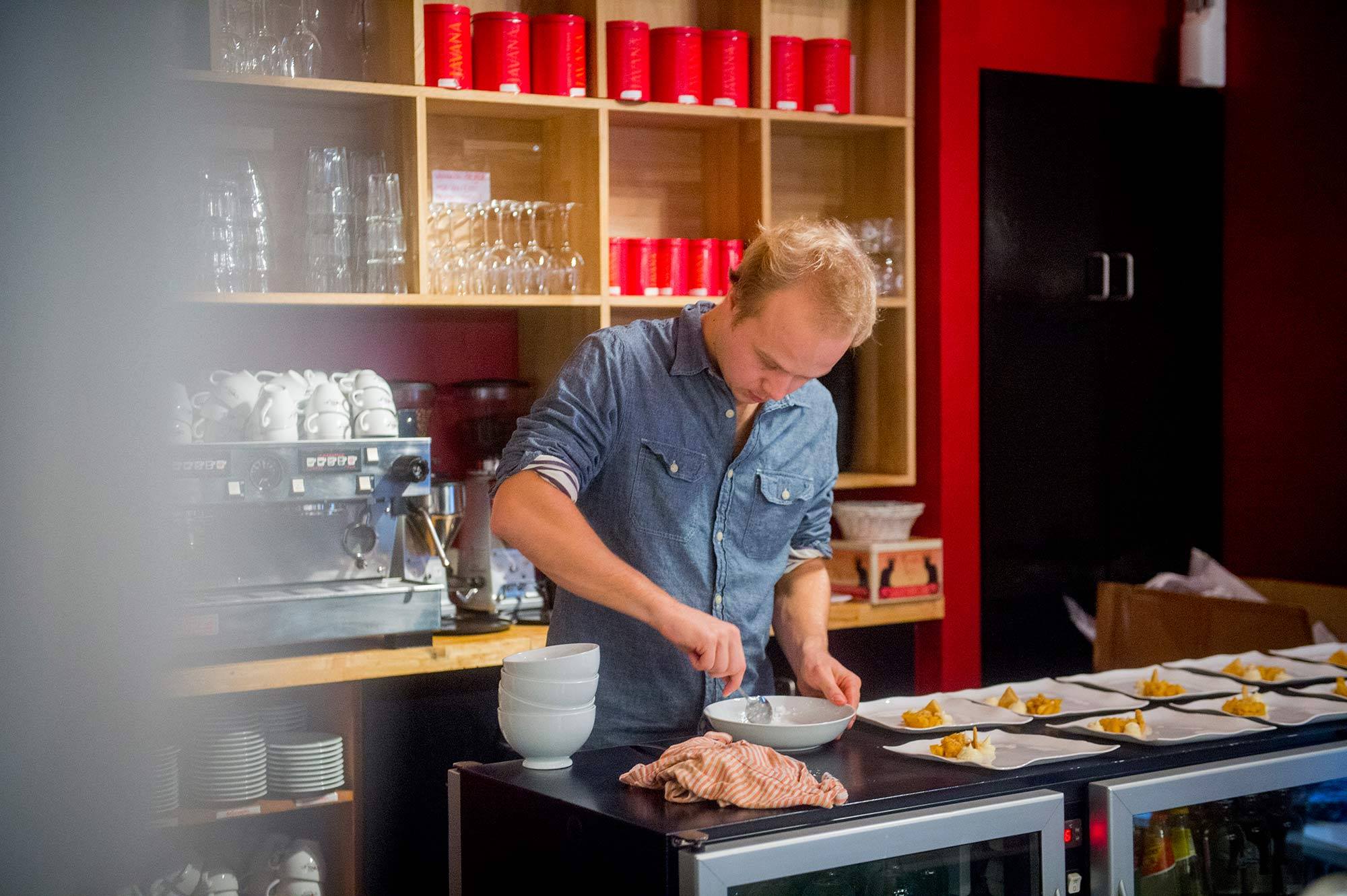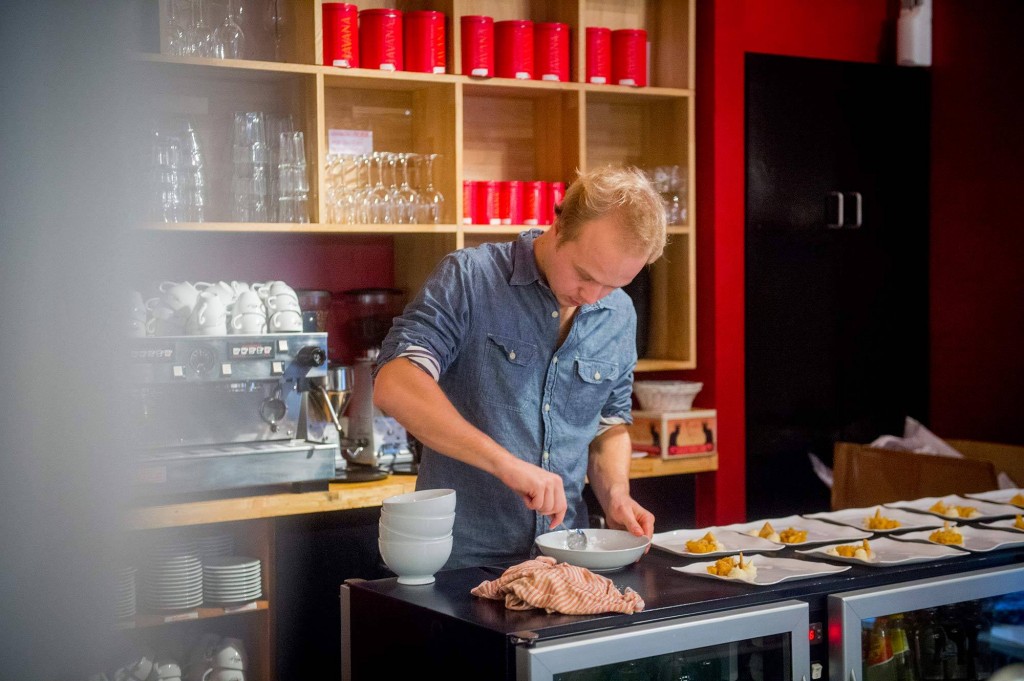 What was the title of your first ever blog post?
Something with pesto. Bad pictures, but the recipe is still good. 🙂
Do you prefer eating in or eating out?
It depends. I can enjoy both. Aslong as the company is ok and the food is good, it's perfect for me.
What is your favourite dish to share?
I think I go for or homemade ice cream and putting the pot on the table or some appetizers with dips like pesto or fetaspread.
What is your favourite comfort food?
Lasagna or cannelloni with spinach and ricotta (recipe online in the next days)
What is your favourite dessert?
That's a very hard question, because I'm a dessert freak. I can enjoy easy things like the waffles and pancakes from my mom, or one of my home made ice creams with just some nuts or complicated desserts from chefs.
How do you like your eggs in the morning?
An omelet with some cherry tomatoes, fresh herbs and mushrooms
Was there a particular dish that got you into cooking? Not really, I just like eating and cooking
What is your earliest food memory?
The roasted chicken from my grandmother, the croquettes from my other & the "oliebollen" from my mom…
What are the three things you always have in your freezer?
Not enough ice cream, too much soup, spaghetti sauce
How do you spend your time when you're not blogging?
My six month old daughter, going out with friends, watching Netflix with the girlfriend
Who are your favourite food bloggers?
Be Gusto (probably the best restaurant blogger in Belgium),
Belgium Beer Geek (one of the most interesting beer bloggers),
Coolinary (even after 7 seven years still rock 'n roll)
Who are your favourite non-food bloggers?
Sweggers.wordpress.com (one of my best friends started to share her experiences with building a house, I like her writing style),
tjoolaard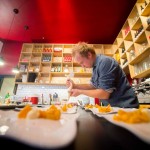 Share the LOVE & remember to follow Hot Cuisine de Pierre on:
TWITTER , FACEBOOK, INSTAGRAM or follow the BLOG