Our 45th "Follow them Friday" features Jennifer of Empty the Fridge

blogging in Dutch.
When did you start blogging?
Almost 3 years ago. A friend of mine asked me to mail some recipes for inspiration in the kitchen. Since I work as a web designer it seemed a shame to just e-mail the recipes, so I set up a blog instead.
My love for creative cooking based on the contents of my refrigerator, made me decide to start a food blog solely dedicated to cooking with leftovers, seasonal cooking and tips and tricks on the preservation and storage of food.
How did you decide on the name of your blog?
I used to work in a restaurant where on closing night all dishes that wouldn't last another 2 days would be sold at a discount. When I decided to start my blog with only recipes made mostly from leftovers and ingredients lying around in my refrigerator it popped back into my head. The perfect match.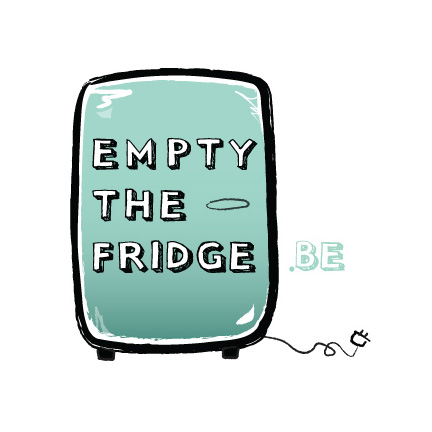 What was the title of your first ever blog post?
Tomato salsa. A recipe for a fresh salsa made from leftover tomatoes and herbs.
Do you prefer eating in or eating out?
I like both equally. Eating in is for me a family thing. Sharing our favourite dishes, recalling memories and discussing day-to-day life over a glass of wine. A tradition that we honour every monday! On the other hand I eat out regularly with friends to discover new restaurants and cuisines.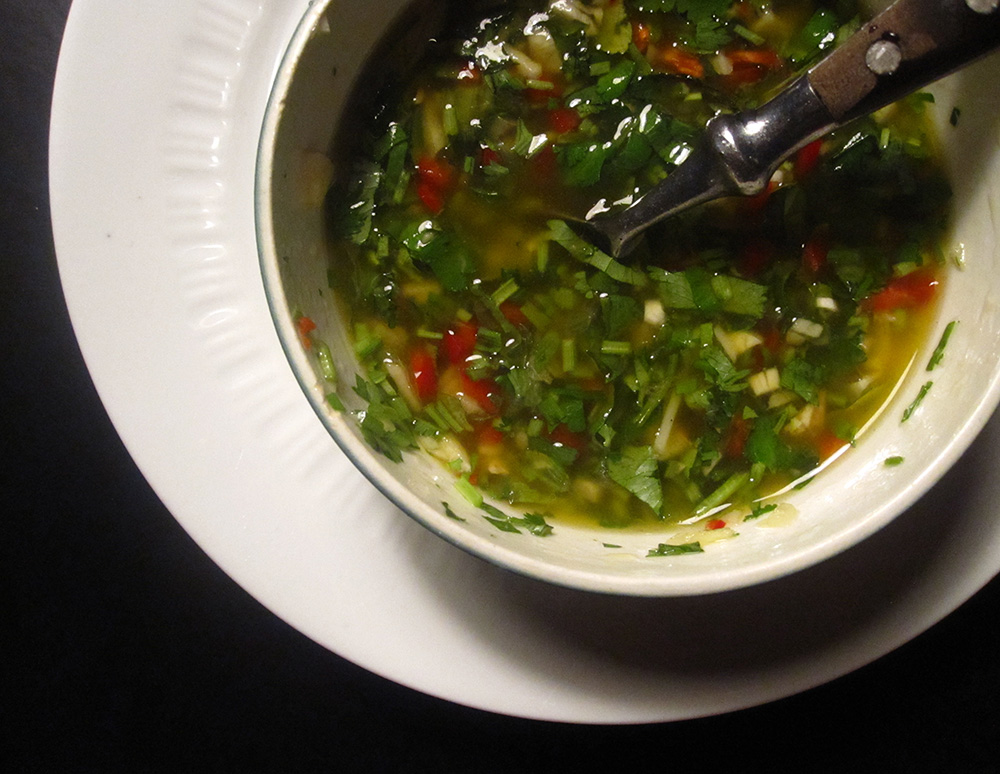 What is your favourite dessert?
An all time classic in our family: Palatschinken. An Eastern-European dessert. Pancakes with a batter with lemon zest are filled with a mix of cream cheese and raisins and then baked in the oven in a mix of milk, sugar and cinnamon. A perfect dessert for cold winter evenings.
How do you like your eggs in the morning?
A vegetable omelette with spicy sriracha sauce. And when I'm eating out and spot in on the menu… Eggs benedict!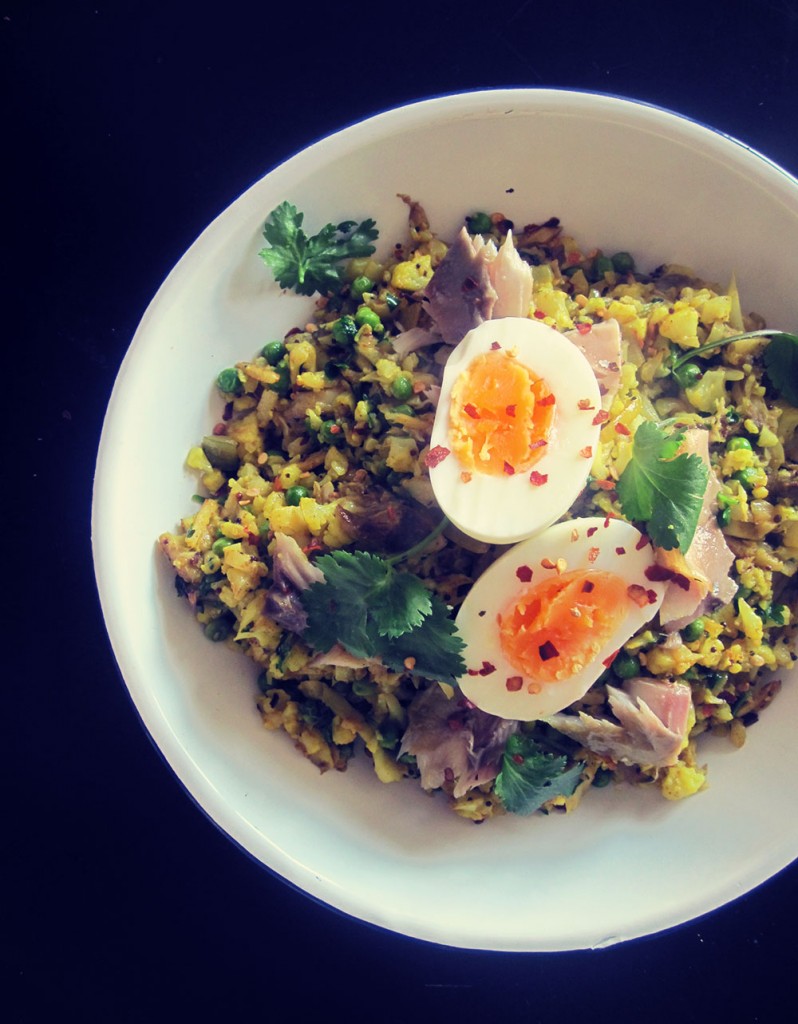 Was there a particular dish that got you into cooking?
No, not really. My grandmother and mother are enthusiastic cooks, so I learned the basics from them. The rest I learned during my student years, when I worked in a lot of different restaurants. I picked up bits and pieces from different cooks, ranging from classic Belgian cuisine, to Brazilian, Asian and everything in between.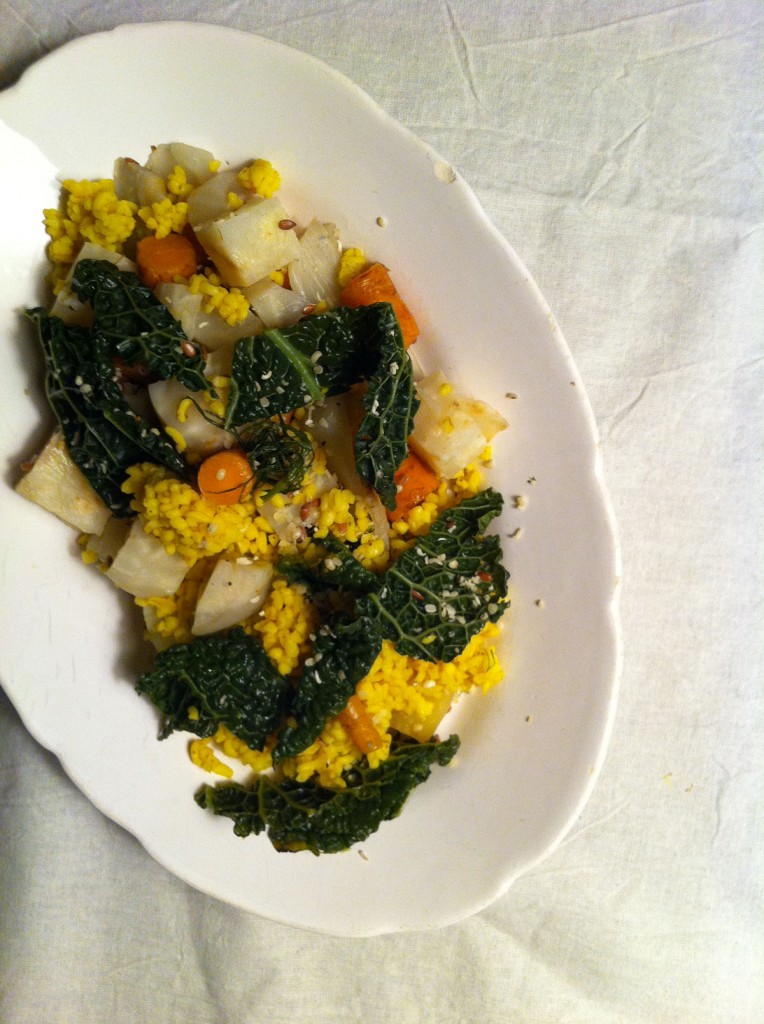 What has been your biggest recipe failure?
Onions filled with leftover meat and breadcrumbs. A recipe that I found in an old cookbook. Soft onions filled with a chewy mix of meat and soggy bread. Really not the best I ever produced.
How do you spend your time when you're not blogging?
Having a good coffee in a local bar, working out, visiting friends or family abroad, and my 2 newest hobbies: surfing and my mini vegetable garden. Both works in progress.
Who are your favourite food bloggers?
Lately I follow a few bloggers that cook healthy food. I'm in a phase where I experiment a lot with ingredients like chia seeds and other superfoods.
http://www.mynewroots.org
http://lekkerensimpel.com/
http://ohsheglows.com
http://renskroes.com/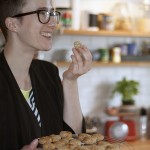 Share the LOVE & remember to follow Jennifer on:
TWITTER , FACEBOOK, INSTAGRAM or follow the BLOG