Our

 62nd "Follow them Friday" features Margaux from Kiss My Plate who

blogs in French & English.

When did you start blogging?

I am brand new to the blogosphere! I started Kiss My Plate late March 2015 and I am still learning new things every day. What is exciting about blogging is how responsive all bloggers are, always keen on helping each other out 🙂 It's all about sharing a passion, and I love it.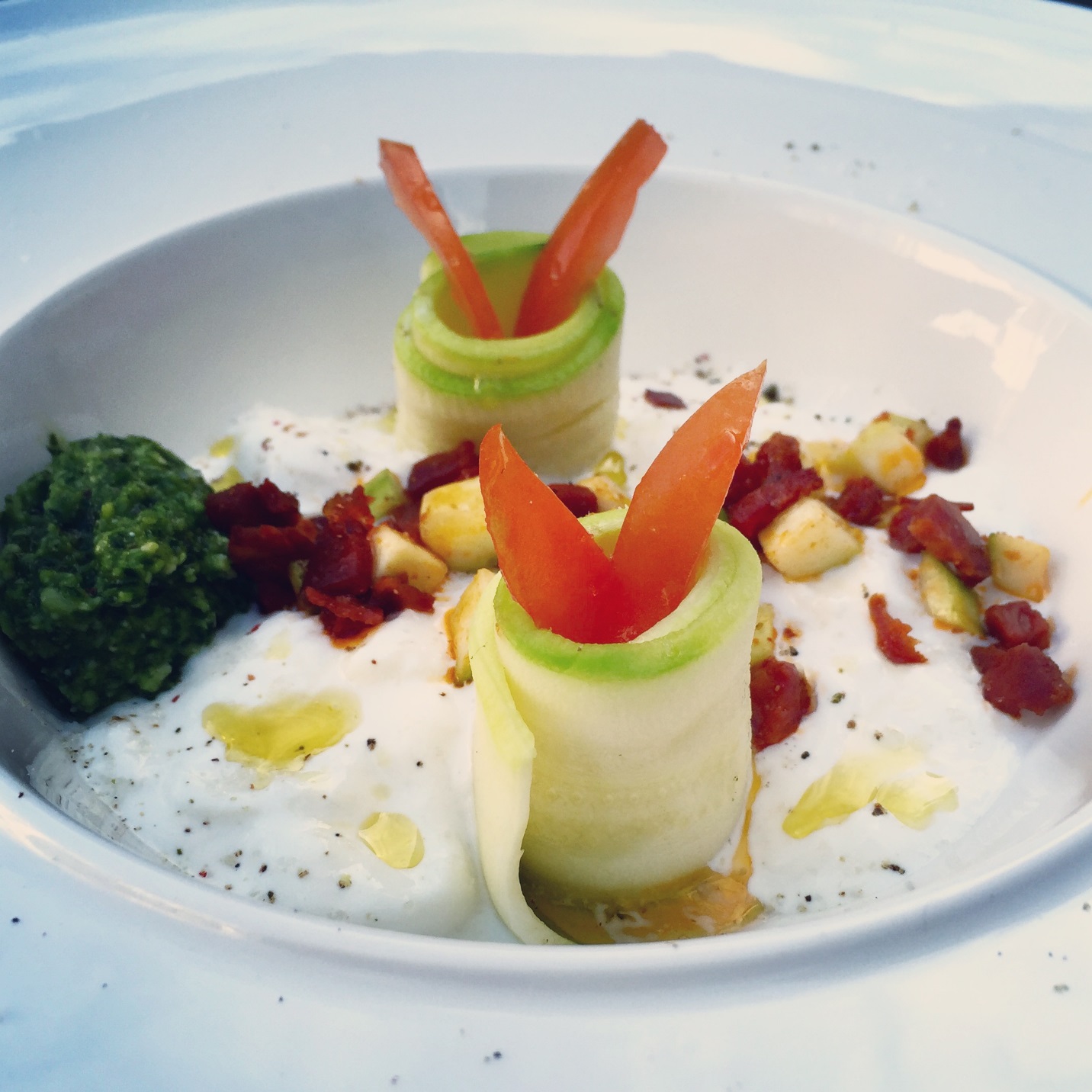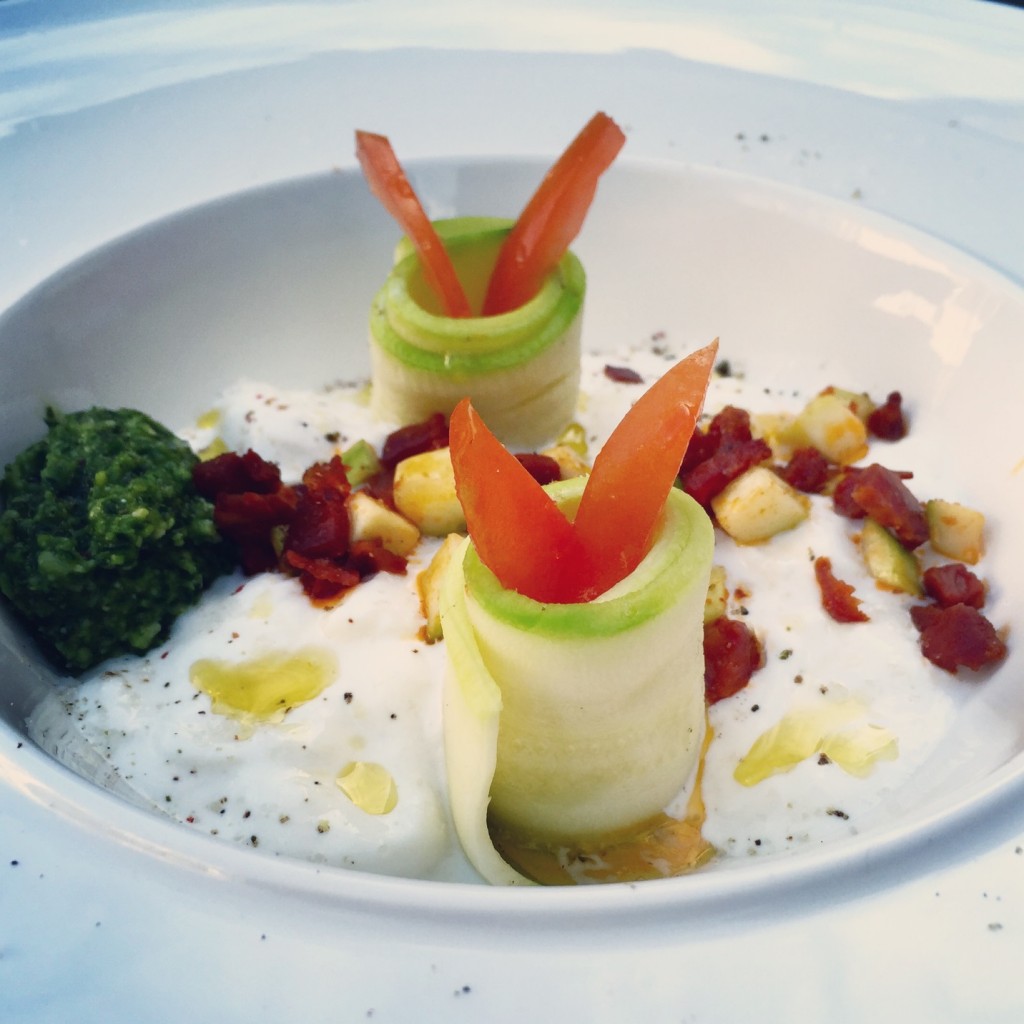 How did you decide on the name of your blog?
For my blog, I wanted a name in English in order to reach out to as many people as possible, and I wanted a name that is bold, girly & easy to remember at the same time. "Plate" was obviously among the first words you think of when brainstorming on a food blog title, so "Kiss My Plate" finally popped up (probably coming from the not very sexy saying Kiss My Ass) and all my friends just loved it. It immediately makes you think about sharing a plate, sharing recipes, good spots and… kisses just make you feel good.
Do you prefer eating in or eating out?
I absolutely love both and could not even choose to focus on one or the other when I started Kiss My Plate! I love eating in, by myself or with friends and family, because I simply revel in cooking. Even if I'm not hungry, cooking makes me feel relaxed and happy, and I think that is essential when you cook: the more love you put in it, the better it tastes! And I also adore eating out, trying out new places and experimenting different cuisines everywhere I go, it inspires me a lot.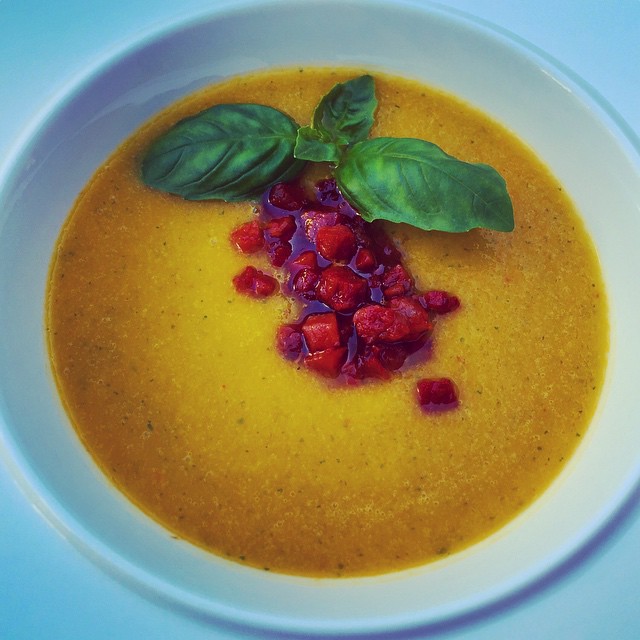 What is your favourite dish to share?
Homemade lasagna!
What is your favourite comfort food?
Homemade lasagna!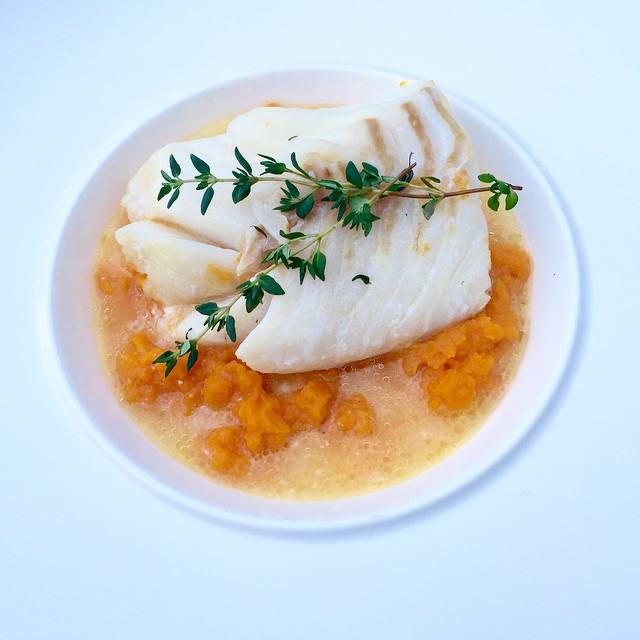 What is your favourite dessert?
Tricky question… There are so many! But let's go for what I'll cook tonight: cookies. I can eat crunchy cookies anytime of the day and night. Today, I'll try to make sesame flavoured cookies, I'll tell you more about it on the blog soon, promise.
How do you like your eggs in the morning?
On the plate, with good pepper and sea salt.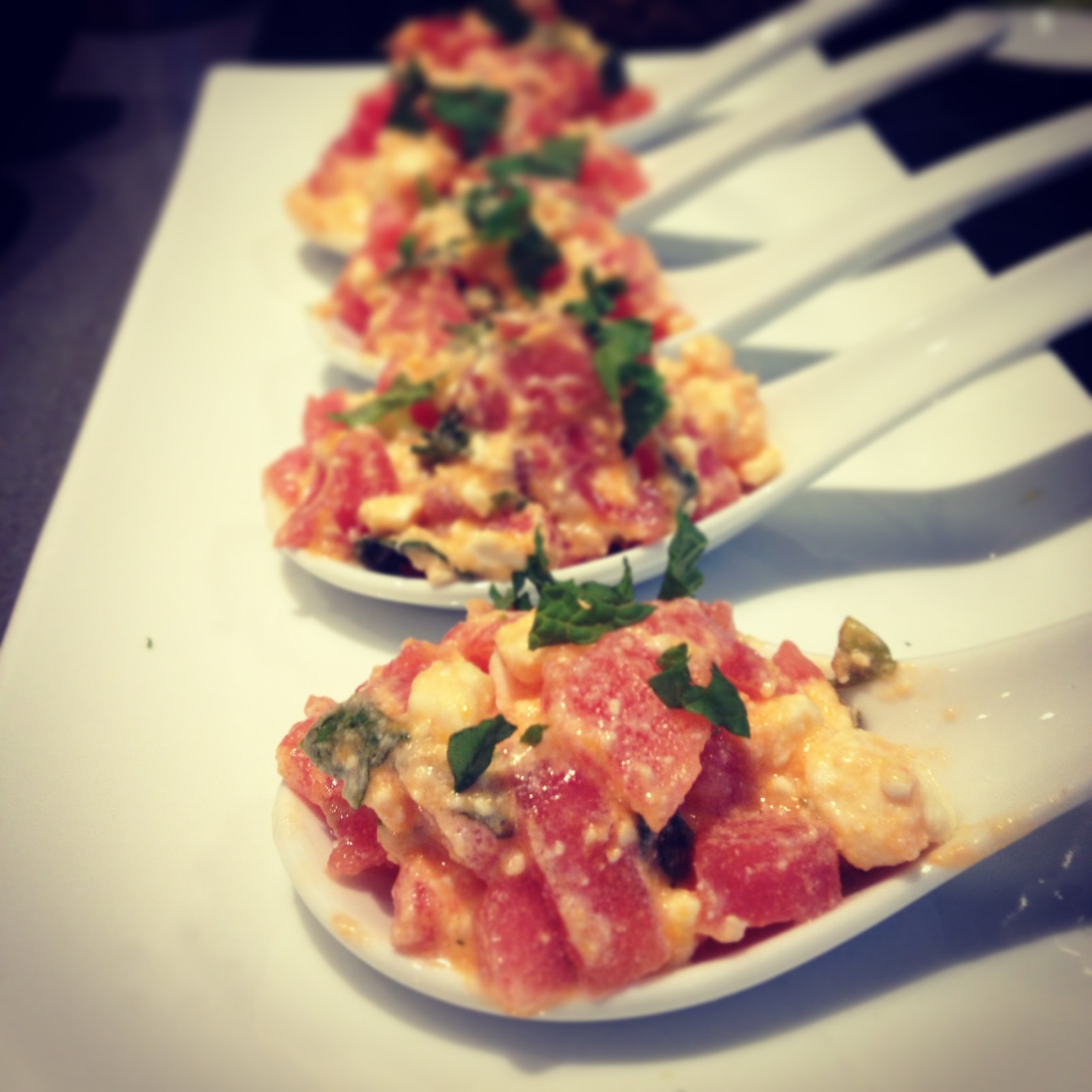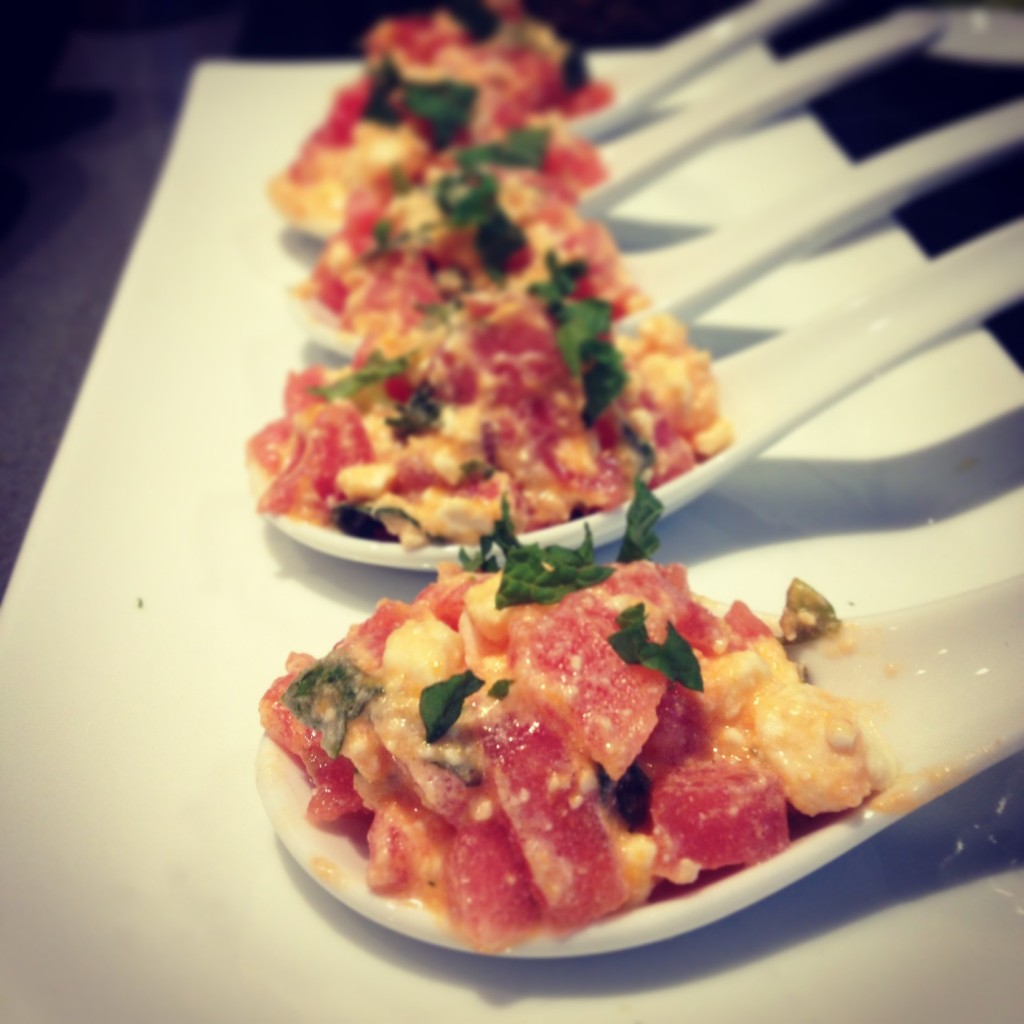 Was there a particular dish that got you into cooking?
I don't think so. I grew up in a family where everybody enjoyed being in the kitchen, even my father loves to cook when he's home. And although they never really taught me how to cook, when I left home, I started cooking instinctively, I enjoyed trying out new things, remodelling recipes, mixing up new tastes and discovering what kind of cuisine I had in me.
What has been your biggest recipe failure?
The first time I used Espelette pepper! I put too much of it and didn't even taste my plate before I served the whole table (I was cooking for my grandparents), and it was terrible. WAY too spicy for us. My grandfather tried to eat it to make me feel better, but he probably spent the night on the loo!
What is your earliest food memory?
Pasta (small macaroni) with ham and cheese. Still my favourite food to have after a bad hangover.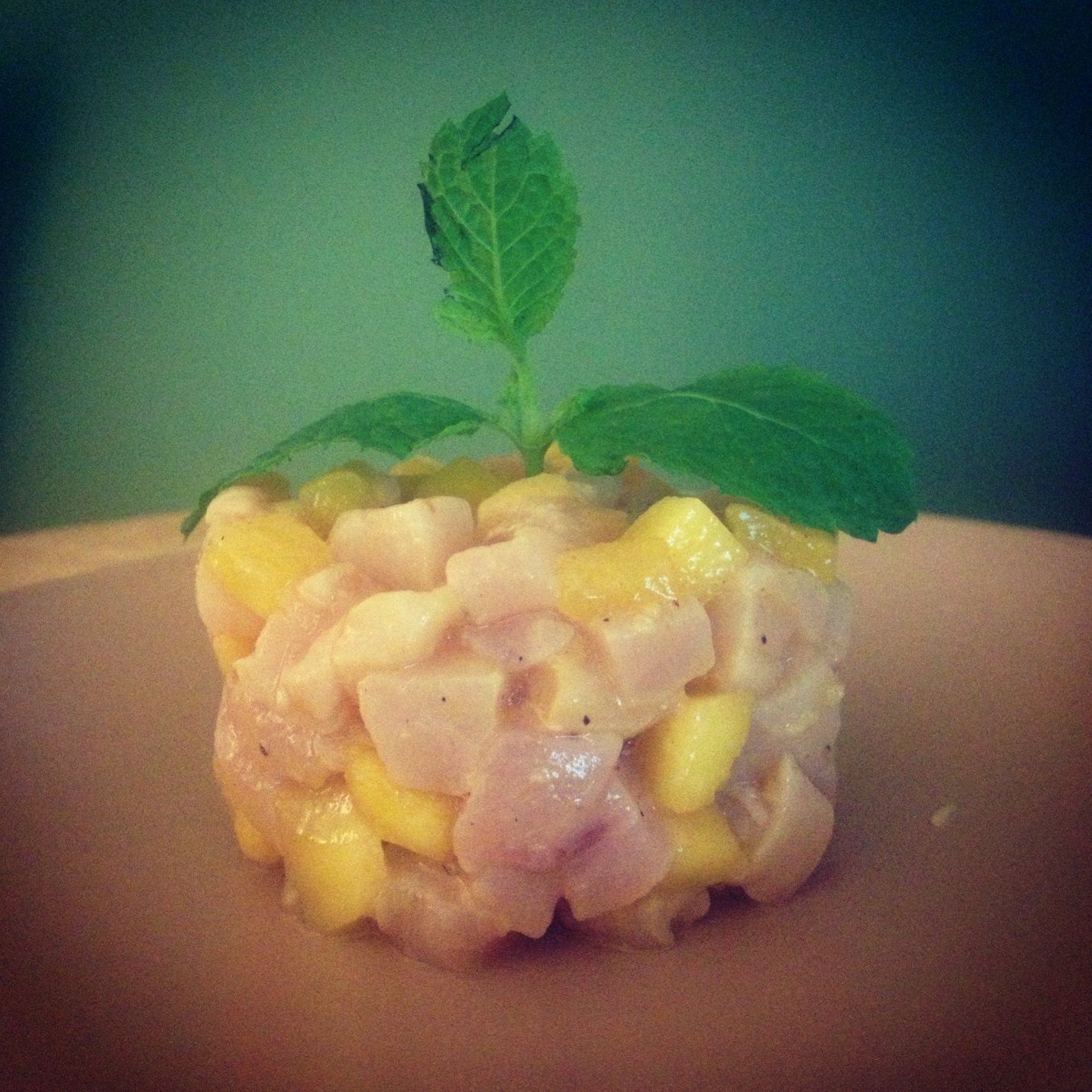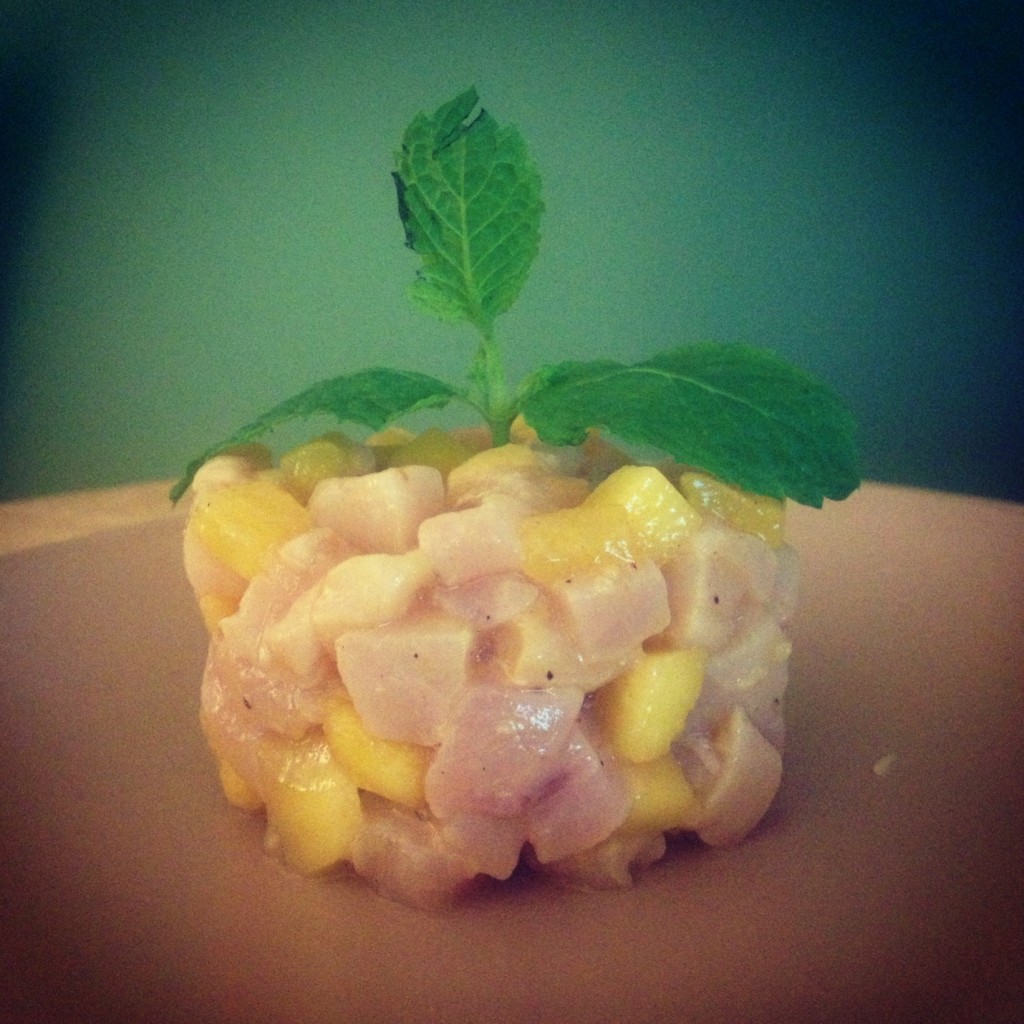 What are the three things you always have in your freezer?
I ate freezers! Fresh food tastes so much better… Besides, mine is so small that I can only store a few ice cubes (for fresh drinks :)), vanilla ice-cream and peas.
How do you spend your time when you're not blogging?
Cooking or eating out with friends and family.
Who are your favourite food bloggers?
Recently I discovered http://www.mariegourmandise.com/ thanks to #FollowthemFriday and I absolutely love her plates and pictures. It is exactly the type of food I love and aspire to do, and boy, it's so pretty! Otherwise, Elle Cuisine is a must, and the first blogger I ever loved was Stephanie from http://joyofbaking.com/. The layout of her website is terrible, but her dessert recipes are TO DIE FOR.
Who are your favourite non-food bloggers?
I can spend hours going through travel blogs: Ryan from http://lesacados.com/ is full of resources for backpackers lacking money and the latest blogger Morgane from http://littlegypsy.fr/ makes funny videos and writes a bunch of interesting articles on her world tour as well. I love to travel as much as I love food and I am currently preparing a world tour which will soon lead us to "Kiss My Suitcase"… but that's a whole other story to tell!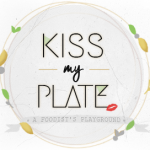 Share the LOVE & remember to follow Kiss my Plate on:
TWITTER , FACEBOOK, INSTAGRAM or follow the BLOG