Our first "Follow them" Friday features Ruth of Nientes Di Particolare, where we ask a few questions in order to get to know her & her blog better:
When did you start blogging?
In 2007. One of my friends was living in South-Africa for research and kept a blog, another one moved to Vietnam for love and wrote about his adventures on a blog. They both poked me to also start with a blog since writing and story telling is my cup of tea. At first, I hesitated: I was living a very ordinary life in Belgium, but I gave the idea some thought and decided "Why not?!" There are so many beautiful and happy things around me. Et voila, Niente di Particolare was born.
How did you decide on the name of your blog?
Well, that's quite a story. I was studying Italian back then and we read a piece of text where the words "niente di particolare" stood. For me they contain all the beauty of Italian language: the rhythm, de rolling "r", the "talking with the hands" moves (you should use your hands when talking Italian!!!) … And it didn't limited my subjects to write about.
What was the title of your first ever blog post?
Oops, I need to take a look on my blog on that one… "Non è una giornata particolare"
Do you prefer eating in or eating out?
Both, it depends on the day. For eating out I prefer little bistro-style restaurants where the food is honest and the service is friendly.
What is your favourite dish to share?
I have a few: a spicy tagine, a plain but great spaghetti al ragù or lasagn or a whole grilled salmon
What is your favourite dessert?
I don't have sweet tooth and it's not really a dessert, but if I have to choose I'l go for a fresh Kardemombullar at 16h (Fika time!).
How do you like your eggs in the morning?
Without the slimy mess
What has been your biggest recipe failure?
I'm not so much a dessert kinda person, but two years ago I really wanted to do a complete (starters, big fish buffet, dessert) Mid-summer party with some good friends. I made rose pannacotta from The Vintage Patisserie. What I didn't notice, was that there was a typing error in the recipe: it said 950 grams of sugar, instead of 95 gram. I was enjoying concentrating on the pannacotta making, so I used the full 950 gram of sugar. When my friend Tamara took a bite and I saw her grimace, I discovered you couldn't eat such a sweet pannacotta.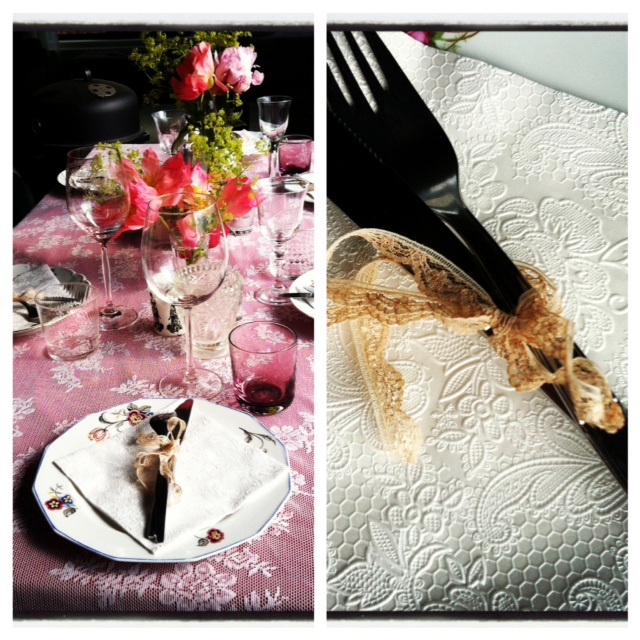 What is your earliest food memory?
Baking cookies with my mom and brother, using all kinds of shapes
What are the three things you always have in your freezer?
Salmon & haddock
Ice cubes for our Friday night G&T
Home made stock
How do you spend your time when you're not blogging?
I work as a senior editor and write articles about food (safety) and health issues. Besides that, I'm also a freelance journalist and I coach cooking workshops at La Coquerie (www.lacoquerie.be) on a boat in Leuven, which is absolutely fabulous! I love to wander, walk, dance, do kundalini yoga, do a little gardening on our terrace, sleep and watch great series & movies. I love to spend time at home with my Love, just taking care of our little nest. I'm godmother of a beautiful girl and crazy auntie Ruthi for a really cute boy, which I'm both very proud of.
Who are your favourite food bloggers?
www.filetpur.be
http://hcdpierre.com/
http://joyoflittlethings.com/
http://swonderfulnotebook.blogspot.be/
http://thursdaydinners.com/
Who are your favourite non-food bloggers?
http://bloggenzegik.wordpress.com/
www.amoorie.be
http://kaatis365daysgrateful.blogspot.be/
http://lescurieusesblog.wordpress.com/
http://sstrid.wordpress.com/
http://www.talesfromthecrib.be/
http://whynotmonday.com/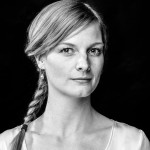 Share the LOVE & remember to follow RUTH on:
INSTAGRAM, TWITTER, FACEBOOK or follow the BLOG