Our 34th "Follow them Friday" features Salima of Parts de Plaisir 

blogging in French.
When did you start blogging?
2010
How did you decide on the name of your blog?
I wanted people to feel like I was sharing with them slices of what I was cooking and feel all the love I was putting in my cooking so "Parts de Plaisir" ("Slices of pleasure") came quite naturally.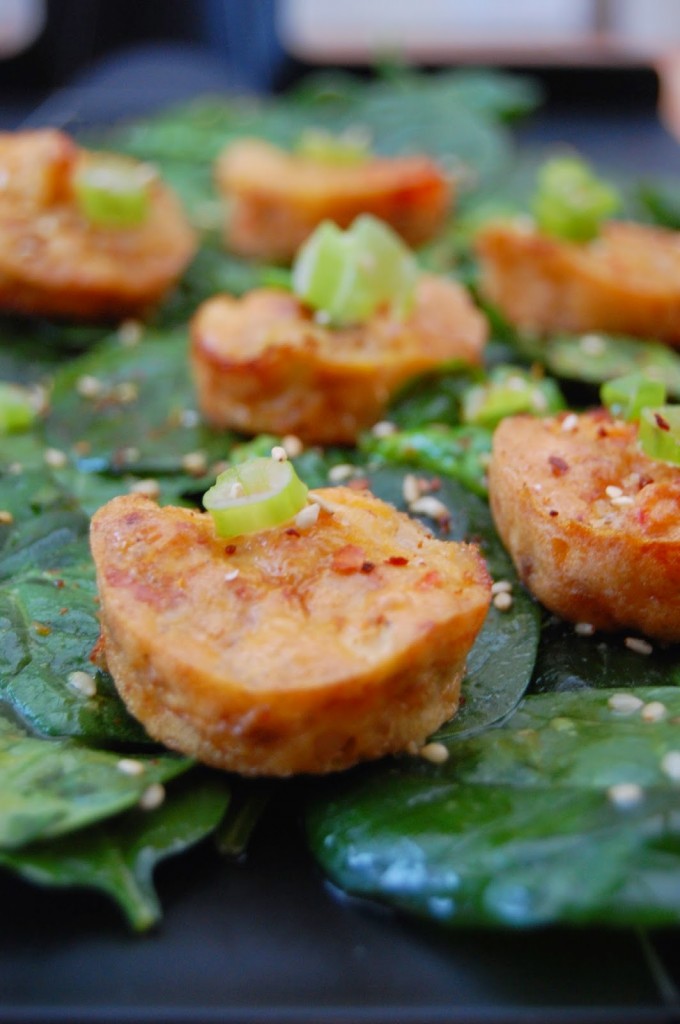 What was the title of your first ever blog post?
"Boutons de rose à croquer » (Litterally "Rosebuds to crunch") which has a double meaning in French, it also means cute… At the time I thought it was cool to be enigmatic in my titles. Now I know better!
Do you prefer eating in or eating out?
Both as long as the food is good! It really depends on my mood. What I like sometimes is to order take out and customize it with what I have in the kitchen… Adding a side of this or a little bit of that… A sort of eating out in!
What is your favourite dish to share?
Roasted chicken and potatoes. It is a very simple dish that always makes me feel like it's Sunday.
What is your favourite comfort food?
Pasta with olive oil and garlic. Even now that I have to eat gluten free, I will make homemade GF pasta and sautée it in garlic and olive oil. Mmmmm…
What is your favourite dessert?
It used to be tiramisu with speculoos, a big classic in Brussels, but I can't eat it anymore so a good gluten free and lactose free chocolate lava cake would do 🙂
How do you like your eggs in the morning?
Sunny side up with salt and cumin! I know it sounds strange but that's how we eat them in Morocco and they're to die for!
Was there a particular dish that got you into cooking?
When I was a student, my room-mate and I were craving a good tajine like the ones we used to eat back home. So I gave it a try. The first one was chicken with olives and potatoes. The result was ok but not unforgettable so I kept trying.
What has been your biggest recipe failure?
I never seem to get my mayonnaise right! I know it sounds crazy but I have never yet managed to make a good mayonnaise. And I do a mean aioli! So go figure…
What is your earliest food memory?
It's Japanese food. My parents used to take us to Japanese restaurants quite often when we were kids. I think I learned to eat with chopsticks at the same time I learned how to use a fork.
What are the three things you always have in your freezer?
Peas, frozen berries and Cabrales cheese (it's a blue Spanish cheese and my husband is very fond of it so we always have a bag full of one made by his family)
How do you spend your time when you're not blogging?
Starting new projects and spending time with my family (and most probably eating too…)
Who are your favourite food bloggers?
I love Joy the Baker, she takes simple and cute pictures that convey beautifully her sparkly spirit. The Pioneer Woman; she makes me want to quit everything and go live in a ranch with my hubby and kids and cook all day! Among the Belgian bloggers I would give you a long list but my utmost favourites would be Apolina from "Bombay-Bruxelles" because I love how she teaches us about real indian food and makes it look so easy to make at home; and Isabelle from" Pourquoi pas..?" for the beauty of her desserts, they are art creations. In the "health department", France Morissette from The Restless Palate (formerly known as Beyond the peel) was a big help throughout my transition to healthy eating.
Who are your favourite non-food bloggers?
I have to admit that I don't follow many non-food blogs… I like to stumble upon a nice DIY blog or photography, but there's none that I follow on a regular basis.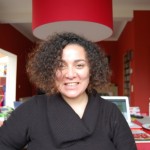 Share the LOVE & remember to follow Parts de Plaisir on:
FACEBOOK, TWITTER, INSTAGRAM or follow the BLOG