Our 32nd "Follow them Friday" features Sylvain of Un peu Gay dans les Coings

blogging in French.
When did you start blogging?
5 years ago
How did you decide on the name of your blog?
Not sure exactly, I'm gay and I love quinces, so it started from that 😉
What was the title of your first ever blog post?
Quince and lamb tagine
Do you prefer eating in or eating out?
Eating in
What is your favourite dish to share?
A large pot full of a flavourful curry.
What is your favourite comfort food?
Steamed potatoes with lot of salted butter
What is your favourite dessert?
Passion fruit pavlova
Was there a particular dish that got you into cooking?
The 'galette bretonne au beurre salé' must have been the first dish I made alone (under supervision of my mum).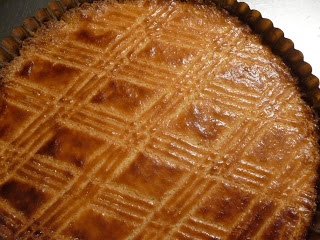 What has been your biggest recipe failure?
Macarons: still haven't been able to prepare decent ones.
What are the three things you always have in your freezer?
Ice cubes (for cocktails) curry leaves (for south indian food) fresh turmeric (so much better than the powder version)
How do you spend your time when you're not blogging?
Working as a scientist, trying to make sugar beet a better crop.
Who are your favourite food bloggers?
Apolina from Bombay-Bruxelles (she introduced me to blogging), Margot from Recettes d'une chinoise , Minh Tâm from La Kitchenette de Miss tâm and Luna from La table de Diogène est Ronde (it seems I have a thing for female Asian bloggers ;-)).
Who are your favourite non-food bloggers?
Emma from Belgian Waffle (I love the way she writes and her posts always make me laugh)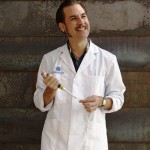 Share the LOVE & remember to follow Sylvain on:
TWITTER, FACEBOOK, INSTAGRAM or follow the BLOG