I'm tucked up in bed with tonsillitis, Maxine has had a terrible cold; each time I look at Social Media someone else is ill.  So, to welcome in 2015, our Top 5 posts for January are going to be all about boosting our immune systems.
Let's get started with five recipes full of our immune systems best friend; Vitamin C.  I always think of oranges, when I think of Vitamin C, but it turns out that this lot all contain more nutrients than oranges: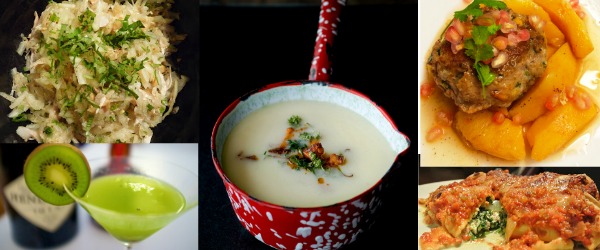 If you have any other recipes that are packed with vitamin C, I'd love to see them – please leave them in the comments below.
Michelle of Very Hungry Explorer is originally from London. She now splits her time between Brussels and the rest of the Europe.  She started blogging 2009 while on a trip to Alaska, so she could stay in touch with her Mum and it all just went from there. When she isn't eating, Michelle is studying to TEFL and frequently plays her music above the recommended volume level.  Follow her on Facebook, Twitter and Instagram.