Our eleventh "Follow them Friday" features 
EVA

from Homme Sweeet Homme 

blogging in Italian & English.

When did you start blogging?

More than a year ago after a love story that ended with a bit of biterness.

How did you decide on the name of your blog?

I changed the famous 'home sweet home' expression with the French word Homme (man)and the customized word Sweeet – A good combination for my blog that is about men and sweet recipes

What was the title of your first ever blog post?
Tiramisu' – about a man who made me fly high
What is your favourite comfort food?
Pasta alla carbonara
What is your favourite dessert?
Sicilian cannoli
What has been your biggest recipe failure?
My birthday cake last year. It was a strawberry-shaped cake covered with chocolate frosting and real strawberries. What I didn't know was that… strawberries slide on frosting and they fall down. Big catastrophe, I finally baked another cake and I destroyed the strawberry one in order to make littleverrines. You can see the result here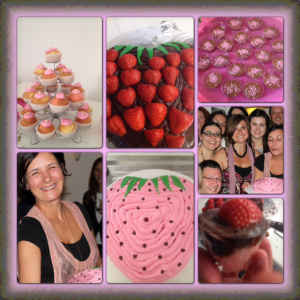 What are the three things you always have in your freezer?
Cubes of butter for pie crusts
Minced meat for bolognese sauce
Frozen veggies mix for… You never know
How do you spend your time when you're not blogging?
I look for new men to cake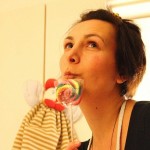 Share the LOVE & remember to follow EVA on:
  TWITTER, FACEBOOK or follow the BLOG