Our 85th "Follow them Friday" features Martijn & Hannah from Beer 'n' Bites in Brussels who

blogs in English.
When did you start blogging?
My personal blog has been online since 2013. I mainly used it as a travel blog to share my experiences with friends and family, although beer and food appear regularly in the posts.
Beers 'n' Bites in Brussels — a joint effort of my girlfriend Hannah and me — only started in February this year, after a couple of months discussing what we would blog about. We knew we wanted to share our love for beer and food somehow, we just weren't sure of the angle.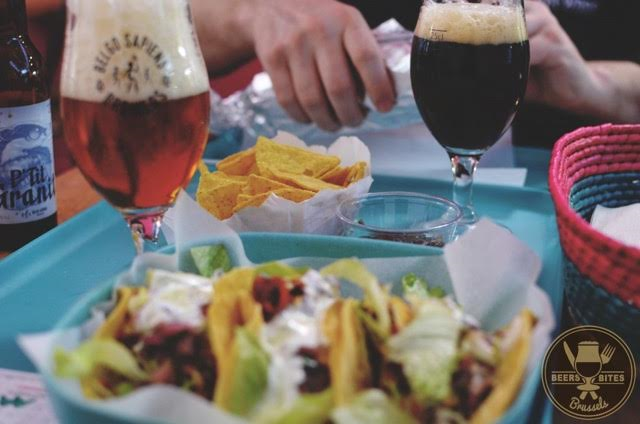 How did you decide on the name of your blog?
The blog would be about beer and food in Brussels and with the two words starting with a B already, we couldn't resist and went looking for a food word starting with a B as well. So it became "Beers 'n' Bites in Brussels".
What was the title of your first ever blog post?
Our very first post was "A new blog", explaining what the blog would be about. The first normal post was "Le Barboteur – Bièrothèque", simply named after the venue it was about, as are most of our other posts.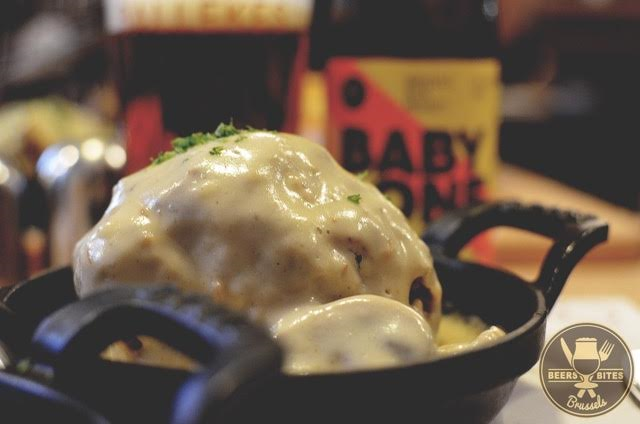 Do you prefer eating in or eating out?
Out, of course! We wouldn't have much to write about if we didn't eat out. Our home cooking is usually quite simple.
We do drink at home though, every once in a while. Some beers are just  impossible to find in a Brussels bar, or very, very expensive, so buying a bottle, or filling a growler for a night in, makes a lot of sense then.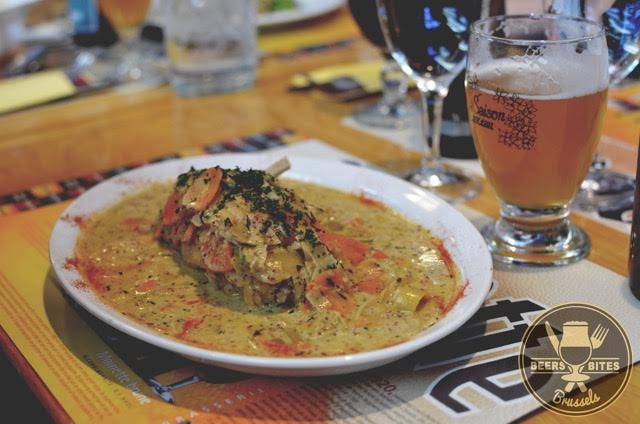 What is your favourite dish to share?
A cheese and/or cured meats platter is the usual choice — and often the only available option — when we are a bit peckish and just want a little something to share. Chicken wings are great too, but unfortunately not that common in Brussels, as it is in British pubs, for instance.
What is your favourite comfort food?
Bacon. Isn't that everyone's?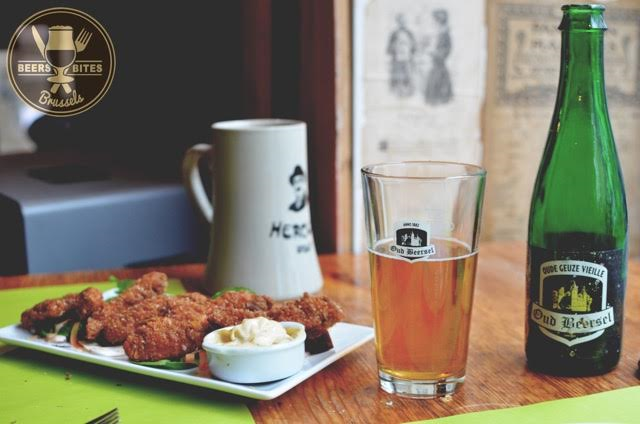 What is your favourite dessert?
A chocolate moelleux is always nice, and it goes well with an imperial stout. Or just skip the dessert and go for the imperial stout straight away!
How do you like your eggs in the morning?
Fresh. No kidding! We stayed at a B&B with chickens recently, so our eggs every morning — scrambled — were incredibly fresh, which really makes a big difference.
Who are your favourite food bloggers?
Belgian Beer Geek (in Dutch) is my favourite Belgian beer blog If you want something more food focused, keep an eye on Feestje in mijn mond (in Dutch): only started a couple of weeks ago, a bit more home cooking than I'm used too, but the authors like beers and going out for dinner as well, so I'm looking forward to their blog posts about that!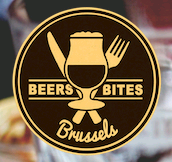 Share the LOVE & remember to follow Beer 'n' Bites on:
TWITTER , FACEBOOK, INSTAGRAM or follow the BLOG