No #BxlFF (Brussels Food Friends) blogger event would be possible without our amazing sponsors!!!
For our 5th Event (Saturday 11th July 2015) – we extend an enormous THANK YOU to the following partners who helped us make it possible:
The Mug
Hosted at T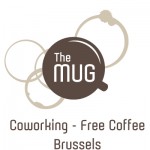 he Mug Brussels – a co-working space & meeting rooms which are only a 2 minute walk from Schuman.
Freelancers, entrepreneurs or anyone who is looking for a working space offering motivation, friendly environment and of course… coffee!! Plus they are open 24/7!!
Boule De New York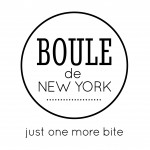 Trendy treat combining the wonderful puff pastry of a croissant, the delightful texture of a deep-fried doughnut and a delicious stuffing and coating in one heavenly tidbit.
Every blogger will receive Boule de New York to try on the day!
Mellow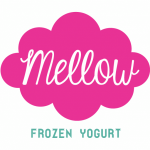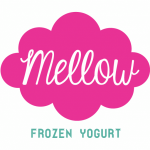 The Story of 2 sisters who started with a little pink foodtruck offering delicious frozen yoghurt has also expanded with a shop where you can also enjoy coffee, juice, farm yoghurt AS WELL as their infamous Froyo's with toppings!
Every blogger will receive a Mellow Frookie to try on the day plus a packet of toppings in their goodie bag for their next Froyo purchase!
eat! Brussels drink! Bordeaux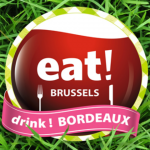 The 4th edition of eat! Brussels drink! Bordeaux planned for 10th-13th September 2015 has us all salivating already, with the opportunity to savour dishes from the four corners of the world while sipping on wines from the Bordeaux region!
Every blogger will receive a wine pass for the event. Additionally, 2 bloggers will also stand the chance to win an overnight stay at The Hotel …
Olivetus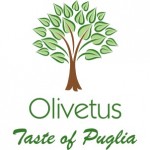 Providing the best flavours from the South of Italy… Olivetus – Taste of Puglia, was started by dynamic duo Anna & Alessandro  who had the idea of importing a special selection of regional products from Puglia to Belgium. With strong beliefs in sustainability, security and innovation – their products are all sourced by small, regional and family-run businesses.
Every blogger will receive a tapas jar in their goodie bag. Additionally, 1 blogger will also stand the chance to win a bottle of Italian wine on the day!
Neuhaus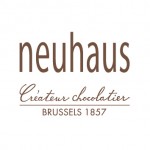 Experience the timeless elegance of Neuhaus Belgian chocolates, reflected in the high quality of their products, the deep passion of their employees, and the pure pleasure of customers who enjoy buying, offering and tasting our chocolates.
Every blogger will receive a vintage ballotin box of chocolates in their goodie bag. Additionally, bloggers will get to nibble on chocolates during the afternoon PLUS 1 blogger will also stand the chance to win a hamper on the day!
Vedett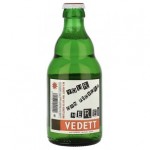 A Belgian beer with a somewhat different attitude. Vedett is brewed by Duvel Moortgat.
Every blogger will receive a personalized label beer in their goodie bag.
Mason Madness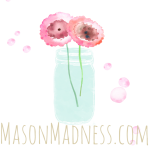 Do you also love those beautiful pictures of food served in American mason jars? Now you can get your own!
The dutch webshop
MasonMadness.com
sells these sexy Mason Jars with embossed Ball logo.
And there is more. With their wide range of lids you can change the function of your jar in no time.
Wanna drink a smoothie? Make a coffee? Take your salad to you work?
It's all possible with the lids and extensions available in the shop
Every blogger will drink flavoured waters out of a mason jar that they will also get to take home!
Marie-Angie Confitures
Marie-Angie confitures creates original jams made of fruits and vegetables for food lovers, gourmets and those who are just a little curious.
Every blogger will receive a jar of jam in their goodie bags 
Haven't got your ticket yet? There is still time… tickets sales close on Wednesday 8th July 2015