For those who attended the 2nd #BxlFF event held in June at Hotel BLOOM, will remember that they walked away with an AWESOME goodie bag overflowing with food, fun & vouchers!
One of our wonderful sponsors was BIA MARA – giving each blogger a 50% discount voucher!
With this in mind – Alison of Cheeseweb, Michelle of Very Hungry Explorer and Maxine of Why I am Not Skinny brushed on some make-up, took care in wearing stretch pants and headed down to Rue du Marché aux Poulets to make use of them.

This is a review of each of our choices:
Maxine: "I realise that Bia Mara's focus is on sustainable fish – but I had a craving for a bit of fried chicken… something that I have ordered and enjoyed there before! Crispy coating over succulent chicken breast pieces. Mmmm. Plus, I adore their garlic truffle mayo & their handcut chips. I also ordered a portion of their minty mushy peas. DELICIOUS… In fact, I have to confess to waddling home, because their portion sizes are more than generous and I just couldn't stop eating every morsel! "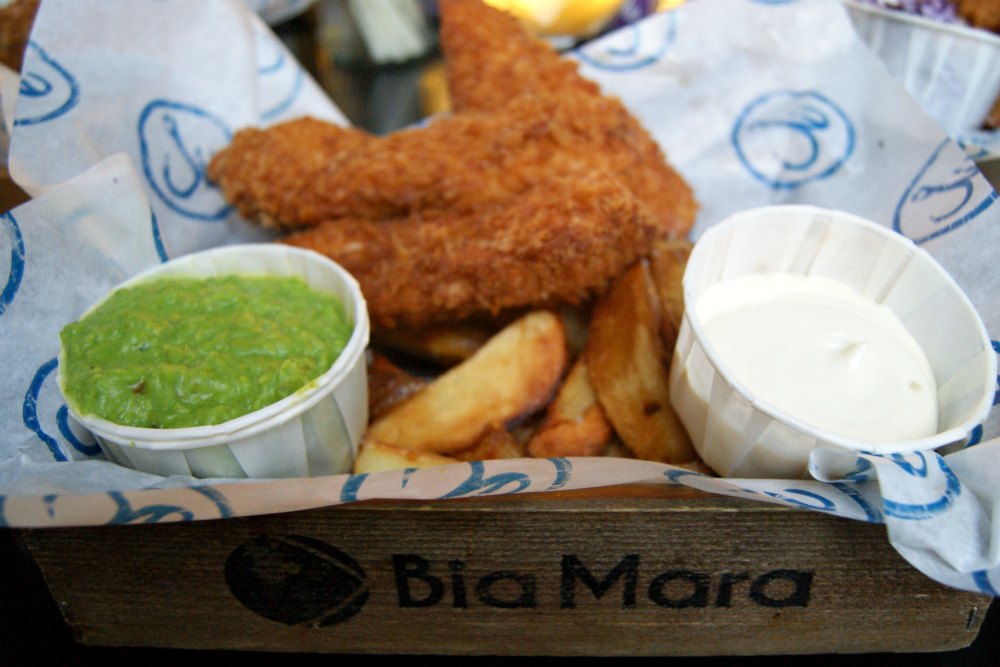 Alison: "As a die-hard Bia Mara fan, I've tried just about everything on the regular menu. Although I have my favourites, I can often be swayed by the weekly special. When I glanced at the specials board on this visit, they had me at 'Indian.' My love of all things Indian is no secret, so I dove into the Indian-style fish with curry mayo. Like Max, I loooove the sauces, so I ordered an extra cup of truffle mayo, for my fries of course. The fish was crunchy on the outside, moist and fresh on the inside. I would have loved a bit more kick to the curry mayo, but I know not to expect too much spice in Brussels. All in all, another winning dish."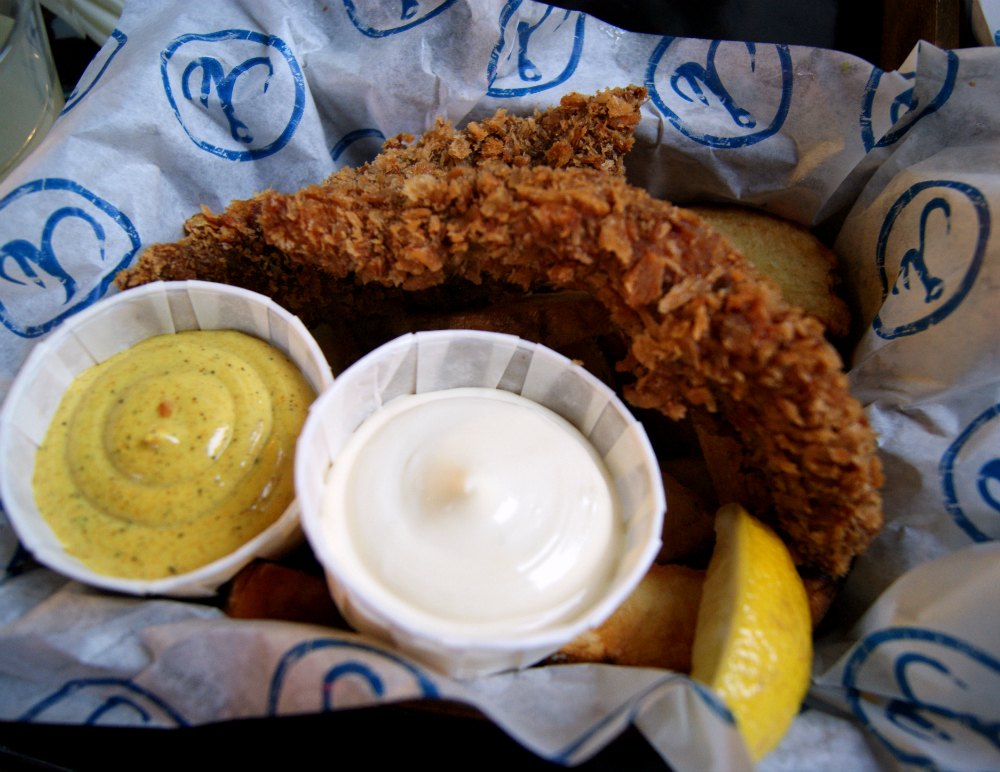 Michelle: "Fish and Chips on a Friday night are kind of an institution back in the UK, which is why I'm a regular at Bia Mara.  I've worked my way through the menu a few times, but I keep coming back to the 'classic' breaded haddock, which is as soft and creamy as butter.  As you can see from the pic below, I also added 'red slaw' to my order.  This is a coleslaw made of crunchy red cabbage in a creamy but not heavy dressing.  Which I adore just as much as the fish.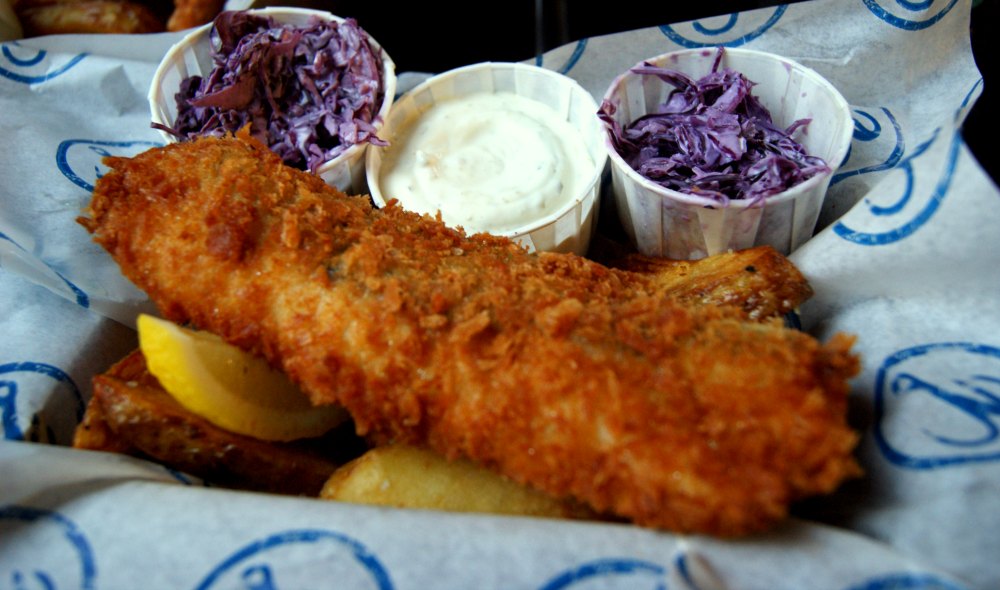 We sat their newish terrace area and the atmosphere is just as relaxed there as it is inside the restaurant.  As always the service was very friendly and quick, which is very welcome in Brussels and the selection of local beers is impressive.