Today we are continuing with our monthly Top 5 theme of recipes to boost your immune system. We got started last week with dishes that are full of Vitamin C, but today we turn our attention to Garlic.
Garlic is a low-calorie, immune boosting superstar. Yes, it stinks, but it's definitely worth it.  One of the reasons why it is so brilliant is allicin, which actually fights infection and bacteria.
So, it will actually help to ward off things like the cold and flu virus and the plague – which isn't as much of a problem nowadays but it's still nice to know.
And of course, it will keep those pesky vampires at bay.
I've been looking through the blogs of our lovely Brussels Food Friends and here are my Top 5 dishes that are packed full of garlic: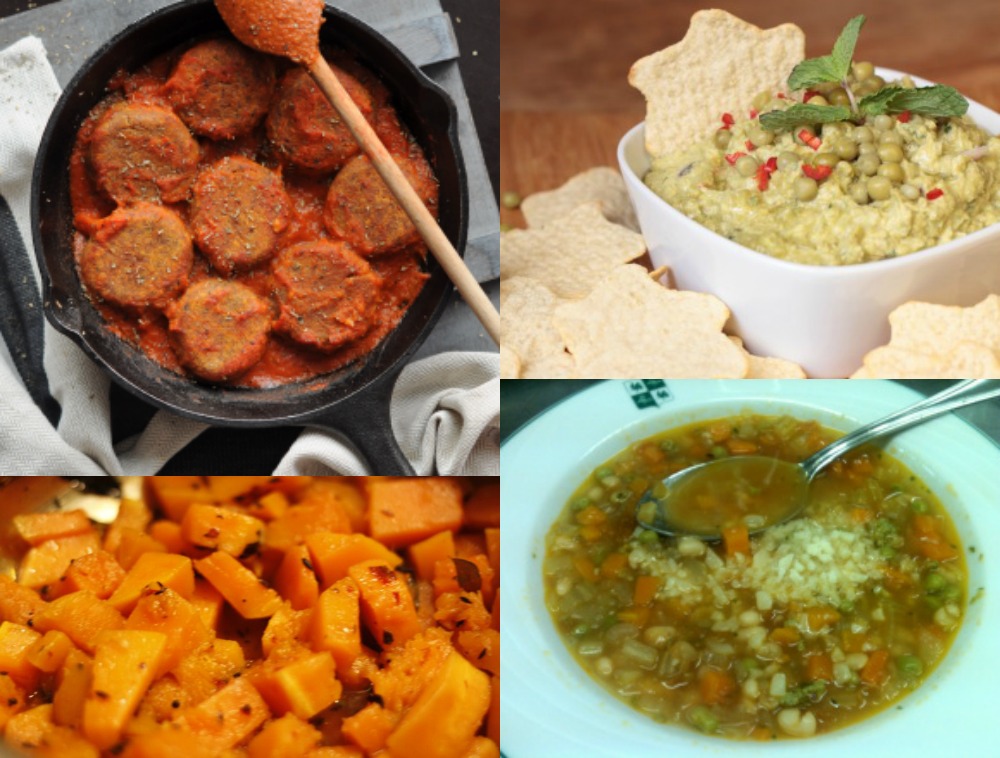 If you're looking to boost your immune system while eating crisps (and who wouldn't) you'll want to check out this Minty Pea Dip from Why Not Monday.  Of course you have crudites rather than crisps, but where is the fun in that?!
Next we can get our vegan on with a fantastic meatball alternative from Vane Valentine; these Bean Balls in Tomato Sauce look delicious and are full of flu busting garlic.
If you fancy clearing out your sinuses, getting in one of your five a day AND topping up your garlic supply then this Sautéed Pumpkin with garlic and dried chillies dish from Bombay Bruxelles is absolutely the way to go.
There is nothing better than soup at this time of year, especially if you want to soothe a sore throat.  Cooking With Emma Russell has a Minestrone Soup recipe that will help get rid of that cold as well.
Jam-packed full of garlic and loads of other immune boosting superfoods, we should all be eating this Romaine Salad with Chicken, Sweet Potato and Onions from Les Gourmandises De Sylf.
There you have it – please do link below to your own garlic filled recipes.  Next week we'll be talking all about Selenium!
Michelle of Very Hungry Explorer is originally from London. She now splits her time between Brussels and the rest of the Europe.  She started blogging 2009 while on a trip to Alaska, so she could stay in touch with her Mum and it all just went from there. When she isn't eating, Michelle is studying to TEFL and frequently plays her music above the recommended volume level.  Follow her on Facebook, Twitter and Instagram.