As you have probably seen on Facebook, Instagram & Twitter – we recently enjoyed our 5th blogger event in Brussels on Saturday 11th July 2015.
Hosted at The Mug – which is a co-working space in Schuman – it turned out to be an afternoon of trying new things, meeting new bloggers and enjoying the Brussels summer… which meant that everyone arrived very thirsty!
Thankfully – we were able to quench this thirst with refreshing cucumber, mint & lime water served in Mason Madness jars (something that the bloggers could also take home with them)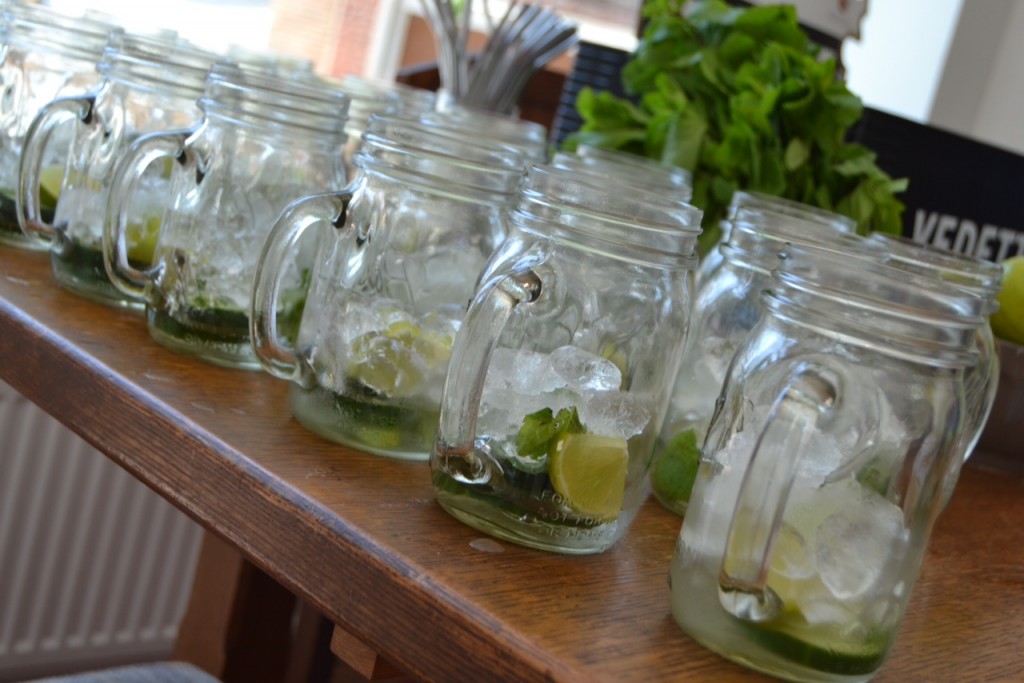 Thereafter – nothing beats the heat quite like a frozen treat, eh? Which is why there were oh-es, ah-es and Mmm-es while everyone indulged in a Frookie (frozen yoghurt sandwiched between Sablés) from the ladies at Mellow.
And because there were bloggers who were new to BxlFF – an ice-breaker game of sorts was played… whereby each blogger selected one of the individually labeled Vedett beer bottles… and then found the blogger whose picture it matched in order to learn more about that person and their respective blog.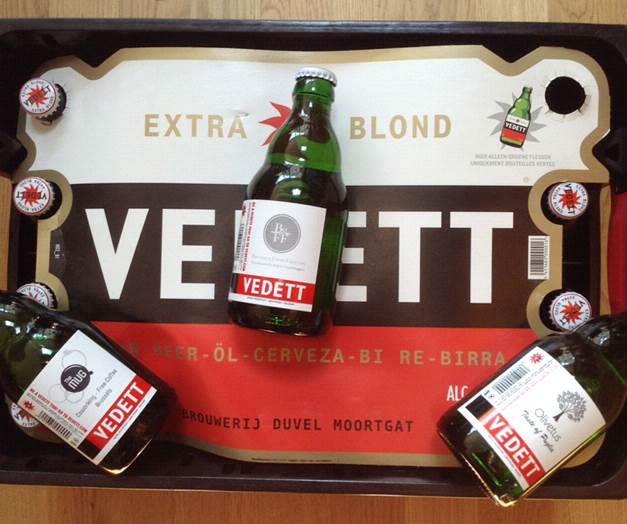 And since food is the main interest… the afternoon continued with a vegetable & fruit jam tasting session with Marie-Angie Confitures – combinations like Carrot & Fennel, Pineapple & Fennel, Tomato & Vanilla, etc… paired with cheese & crackers.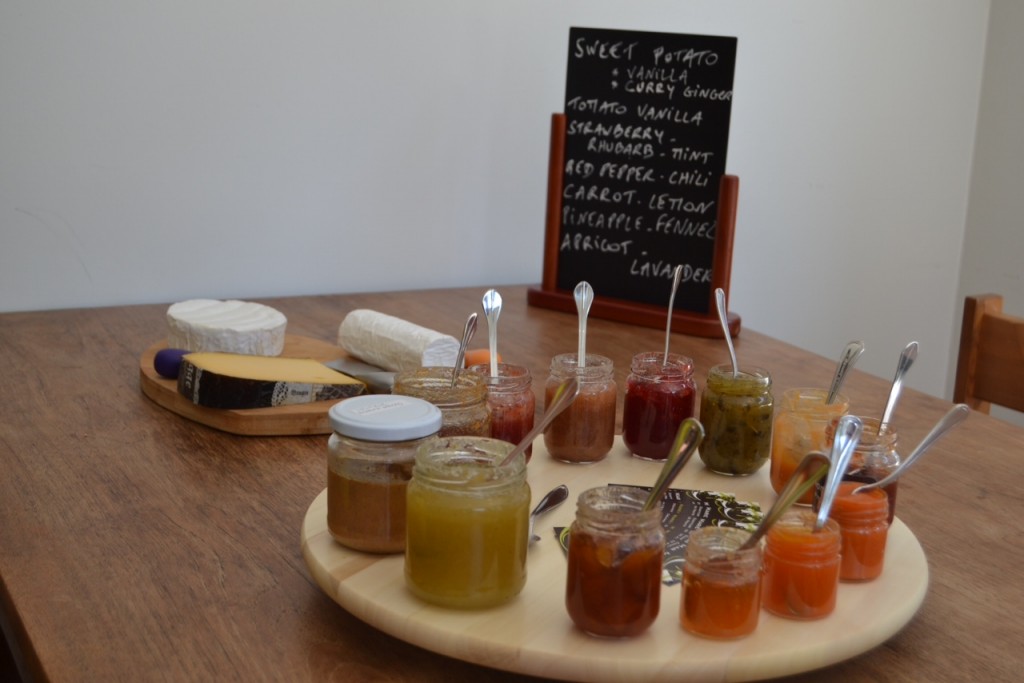 And finally – with bellies starting to get full – there were still Cronuts from Boule De New York – a hybrid of croissant and donut…  those that didn't eat it at the event got to take one home to enjoy later!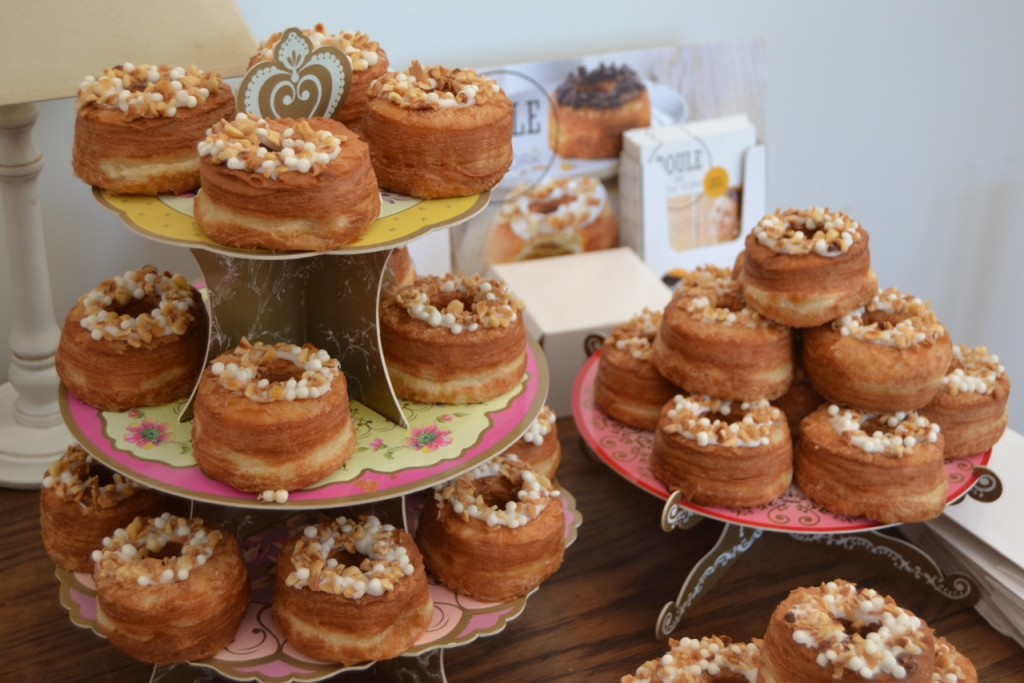 Not only where bloggers able to enjoy some delicious Neuhaus chocolates on the day – there was also a surprise in their goodie bags… plus Elien of Elien's Cuisine walked away as the lucky winner of a fantastic Neuhaus chocolate hamper as well!!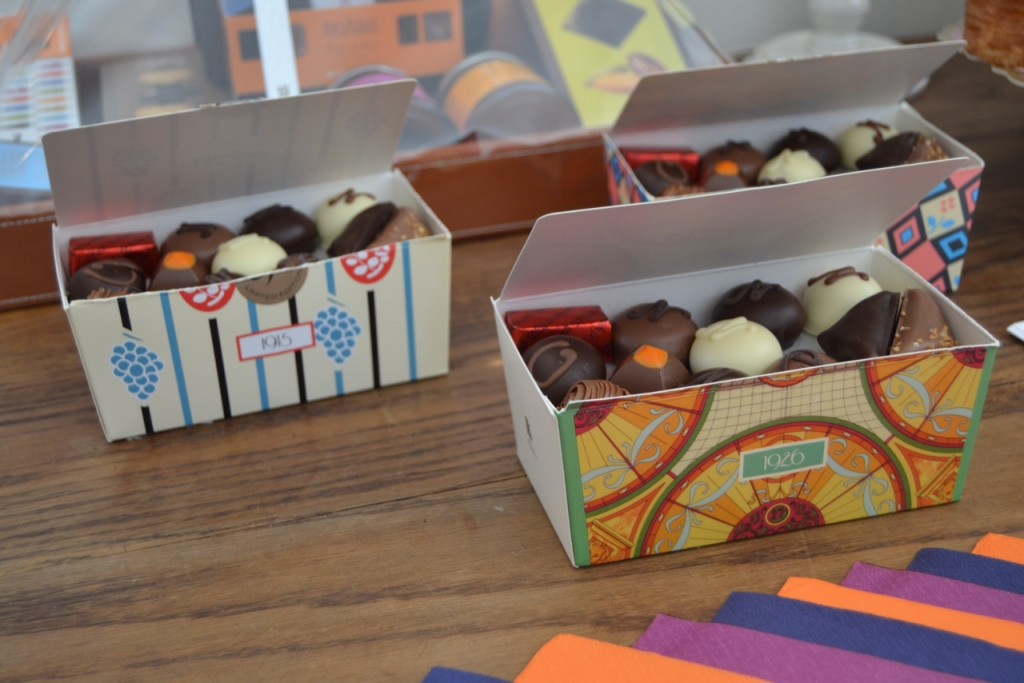 And finally… the day wouldn't be complete without a goodie bag, right? Which is why we are so happy to have partnered with such awesome sponsors!!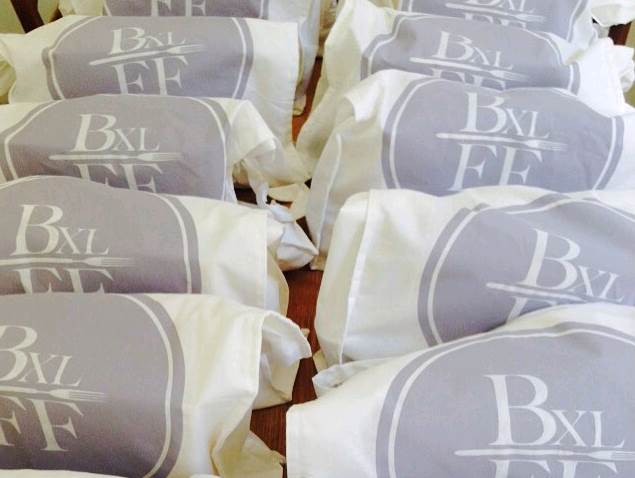 Not only did our bloggers get to take home their mason jar from Mason Madness, a packet of toppings from Mellow for their next frozen yoghurt purchase, a bottle of jam from Marie-Angie Confitures and their individually labeled beer bottle from … BUT they also got a Brussels Food Friends branded bag, a tapas jar from Olivetus, a wine-pass voucher for eat! Brussels drink! Bordeaux from visit.Brussels AND a 500g box of Neuhaus chocolates!
Which is probably why you see so many smiling faces….. (follow their blogs here)